---
Markets
  |  December 31, 2012 10:58:44
Chinese shares after Macro has its highest level since June, USA near the "cliff"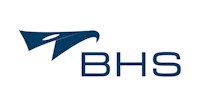 Chinese shares in the last trading session of the year confirmed its strong upward trend in December. Again thanks makrodatům, indicating further improvement of the economy. Index of purchasing managers in the manufacturing sector according to HSBC in December, according to final data is increased to 51.5 points and got the highest level since May 2011. Preliminary data indicate growth while "only" to 50.9 from November's 50.5 b points. The sub-index for new orders, which suggests future developments in the sector, rose to 52.9, ie even the most since January 2011. Indices thus get significantly above the level of 50 points, indicating expansion.
Shanghai Composite Index published by positive makrodatům today build on previous increases in the last session of the year scored +1.61% to close at 2269.13 pts, ie the highest level since June 20. In 2012 he finally brought the index growth of +3.17%. This is actually the first annual increase in local share for the last three years. It was only last week you mentioned index scored over 3.7%.
Most Asian markets today have otherwise remained closed due to holiday. This week from China will expect similar macro data by state authorities. Tomorrow also from the manufacturing sector, on Friday, then from the service sector. However, a new animal will be in terms of macro data, both in Europe and in the USA. Reported data are primarily from the labor market. However, the wait will be even reports from a number of retailers and automobile companies which publish sales data for December, respectively. for the full year 2012. Due to the traditionally important holiday shopping season will be a high profile data. Slowly Moreover, as well as near the beginning of a new earnings season, which in Tuesday, 8.1 traditionally starts Alcoa (AA).
Event # 1 however, still remains the fiscal cliff. Negotiations in the U.S. over the weekend still yielded a positive result. However, they continue today (from 17 am), ie. usually quiet New Year's Eve session on Wall Street today can, depending on the incoming reports, experience alive volatile development.
J.Zendulka
---
Last news from the section Markets:
---
Čínské akcie po makrodatech již nejvýše od června, USA na pokraji "útesu"
Diskuze a názory
Na dané téma nejsou žádné názory.