---
USA - The number of new claims for the 5-year lows, futures heading above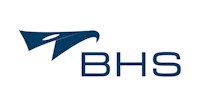 According to published at 14:30 pm macrodata number of new applications for unemployment benefits in the previous week in the U.S. declined by 37 thousand. to 335 thousand. This is the lowest number of 19.ledna 2008th The market had expected a decline to 368 thousand., When the previous data was revised slightly to 372 thousand. Growth, however, surprisingly showed continued application, which rose from the revised 3.127 million to 3.214 million
Macro of mixed housing actually fell. Contrary to expectations slightly harder to hit the number of building permits issued in December. Mom, their number increased by 0.3% to 903 thousand in annualized. Market expectations were set to +0.5%, respectively. 905 thousand. Number of housing starts in the month, however, significantly increased by +12.1% to 954 thousand annualized. (Exp. +3.3%, respectively. 890 thousand.).
Futures for Macro headed further above, when most would be in the introduction flourish Technologies (Nasdaq futures +0.53%). On the contrary, a negative reaction did not take to wait for the precious metals. The price of gold on the spot market fell to a daily low levels already below 1675 USD.Silver reacts more intensely again fall to $ 31.25 (at 14:50 pm). Regarding the oil price increase can mention WTI has over 95 USD, ie more than 3-month highs, while the support is further weakening the dollar.
Investors, however, looked to other corporate financial results. Disappointment came primarily at Citigroup (C), after adjustment for all disposable items income was $ 0.77 / share, ie did not reach the expectations of $ 0.96. The actual net profit for the Q4 reached USD 1.2 billion, respectively. $ 0.38 / share.
Better a profit of USD 700 million, respectively. $ 0.03 / share hit Bank of America (BAC). For well-known companies are particularly surprised by BlackRock (BLK) with a profit of 690 million USD, $ 3.93 / share, respectively. adjusted $ 3.96 vs. eyelets. $ 3.73. The company also increased its program of buying back its own shares with a further 7.5 million to a total of 10.2 million shares. Q also increased dividend from $ 1.50 to $ 1.68 / share (the vesting date for eligibility set at 7.3, then on March 25, 2013 payment).
You can also mention the dividend shares Hewlett-Packard (HPQ), which were within the preceding 2 weeks ever nejrůstovější emissions DJIA index. Q The company declared a dividend again at $ 0.132 / share (the vesting date for eligibility set at 3.13, followed by the payment of April 3, 2013).
J.Zendulka
---
---
USA - počet nových žádostí o podporu na 5letých minimech, futures míří výše
Diskuze a názory
Na dané téma nejsou žádné názory.