---
Apple Reports failed, target prices fall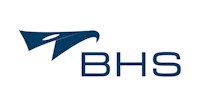 After the closure of U.S. markets yesterday with reports earnings came technology giant Apple (AAPL). Profit for Q1 fiscal year almost stagnated at 13.08 billion USD, $ 13.81 / share. Profit exceeded expectations despite the market at $ 13.53 / share. Increasing sales to 54.5 billion (+18%), however, fell short of expectations 54.9 billion USD. Barely 1% profit growth, however, was the slowest since 2003.
Slight disappointment was the indication of the sales of smartphones iPhone, which in the Q last year sold "only" 47.8 million (+22,9%). Total tablet sales totaled 22.9 million (+49%), which actually corresponds to estimates at 22-23 million head of sales volumes to Cook stated that he was influenced by the volume of production, which was insufficient due to Christmas demand. In connection with the iPhone yet mentioned the limited number of operators that offer the most advanced LTE data transfers (expected further expansion). Macs the company sold 4.1 million, 12.7 million iPods
Investors are not happy outlook for the current quarter, Apple expects revenue when 41-43 billion USD (45.5 billion market expectations USD). Gross margin should reach 375-38,5%.
Apple shares rose yesterday before the results and ended on 10denním maximum 514 USD (+1,83%). But the title Report "after hours" and sent under the surface 460 USD. Ultimately concluded over 463 USD. Yesterday's market capitalization of less than USD 483 billion, so the "after hours" shrank by approximately another 10%. Approaching so back before the summer dominant oil Exxon Mobil (XON) with current capitalization 413.5 billion.
Results today influenced the evolution in Asia, particularly shares of companies that are subcontractors. U.S. futures are also set by Apple in the technology sector negatively. Developments in today's session as surely will be very lively and expressive.
The market will come and updated recommendations, which, however, probably still be significantly above the current share price Apple. JP Morgan in the reaction is already a target price of 725 USD confirmed, pointing to a growth path especially for tablet company.Piper Jaffray target decreased from 875 USD to 767 USD, RBC Capital from 725 USD to 600 USD, FBR Capital from 725 USD to 675 USD, Oppenheimer from 800 USD to 600 USD. Nomura Nejpesimističtěji face a reduction from 530 USD to 490 USD.
J. Ramakrishnan
---
---
Apple reportem zklamal, cílové ceny klesají
Diskuze a názory
Na dané téma nejsou žádné názory.