---
CEZ 4-year lows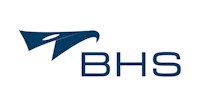 Another day on the domestic market was negatively affected by CEZ (-3.27%). Closing price of CZK 622 is the lowest closing price since October 2008! Already in December, however, the title fell to intraday to 616 CZK. In the last days can not even competing titles such as PGE in Poland or in Germany E.ON and RWE. The latter energy but today presents contrarian development.
The energetic pushing prices continued decline in prices of electricity and literally fall emission allowances. The price of electricity for delivery next year in Germany today saw new lows at 41.10 EUR / MWh. Price of emission allowances in recent days is experiencing very strong volatile development. After a series of declines came on Tuesday marked breath, which was believed to intervention by the EU's reform of the market. But then came another decline, which culminated today. Industrial Committee of the European Parliament today had issued a negative opinion of the European Commission's proposal to reduce the excess supply in the market, there would be a delay in other sales allowances. Price of allowances in before noon fell in response to the new bottom. "This year's allowances" fell by 40% to € 2.81 / tSubsequently, however, the correction when the problem will be even more in the European Parliament in the coming weeks addressed. The decision of the Industrial Committee is non-binding recommendations for further action.
Failed today or stocks KB (-1.27%), which failed to maintain the level of CZK 3,900. Also other 2 main issues with weight ERSTE (-0.21%) and Telefónica O2 (-0.61%) influenced negatively. Situation as "bailing out" shares VIG (+2,22%), which of the initial negative reaction to the published results headed north. Most, however, now as fast as before NWR (+2,39%). Furthermore, after the above observations, the boss Otto the attractiveness title pushed shares ORCO (+0,70%).PX so lackluster development actually maintained during the day and finally closed at 1021.86 b (-0.48%).
J. Ramakrishnan
---
---
ČEZ na 4letých minimech
Diskuze a názory
Na dané téma nejsou žádné názory.