---
Yahoo - Board member sold shares worth almost 217 million USD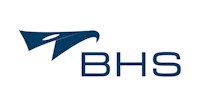 Last week on Monday after the conclusion of U.S. markets to results released today by Yahoo! (YHOO). Market reaction was very lively and volatile. Partly certainly related, that the title was on the more than 4-year highs, on Tuesday finally prevailed selling pressure.
Now published regulatory information that a member of the Board of Directors / Board Daniel Loeb, respectively. Third Point controlled company subsequent to the end of the month (Thursday and Friday) sold a total of over 11 million shares at an average price of about $ 19.69. The volume of transactions reached nearly 217 million USD.
Hedge fund Third Point, whose boss is D.Loeb just mentioned, is the largest shareholder of Yahoo (according to report Bloomberg). Before making sales to fund owned 73 million shares, ie 6.17%. The title also about its current value of USD 1.22 billion represent over one fifth of the value of the portfolio. As another important positions the Fund may be mentioned in particular holding 23.5 millionshares in the insurance company AIG or 710 ths. shares of Apple (AAPL).
D.Loeb is definitely a very active investor in Yahoo, which has long criticized the previous management of the company, and last year reached the replacement of five members of the Board of Directors, respectively. became himself one of the members. Pushed to start restructuring the company, when the company began to focus more closely and to release 2 thousand. people. He was also responsible for last year's short exposure in Scott Thompson as CEO, he pointed out discrepancies in his biography about education.
Yahoo shares ended Friday at $ 19.76. Technically, almost five months longer holds 50denním above its average price (currently at about $ 19.47). In my next development will be very important to maintain this level. Any breakthrough could bring the title correction at least to a level of about 19 ??USD, where you can search for the nearest other support.
As more current information can mention the increased recommendations for the title from Stifel Nicolaus from "hold" to "buy" with a target price of $ 25.
J. Ramakrishnan
---
---
Yahoo - člen představenstva prodal akcie za téměř 217 mil. USD
Diskuze a názory
Na dané téma nejsou žádné názory.