---
Markets
  |  February 05, 2013 09:22:00
The fate of the Australian will decide soon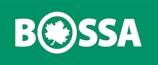 Australia's trade deficit in December fell by more than expected economy itself. December's the difference between exports and improtem was only 427 million Australian dollars. It significantly decreased compared to November, 2.79 billion Australian dollars. This is the best result in the last 10 months.

A good result can mainly cooperation with the Chinese economy. Export to undischarged most populous country reached 7.1 billion Australian dollars. Shipments of iron ore increased in volume by 20 percent. Total exports in December rose by 3 percent to 25.4 billion Australian dollars. The exports of iron ore was for 747 million Australian dollars. Import decreased by 6 percent to 25.8 billion Australian dollars, the reduction is the result of 19 percent drop in imported capital goods.

Australia's central bank (RBA) maintained low interest rate of 3 percent. Last year we saw some reduction in interest rates and bank statements by failing to reduce inflation, which threatens the weak labor market, so we may see a further deterioration.

"Looking ahead, inflation will grow and we will be ready to reduce interest rates to support demand," said RBA Governor Glenn Stevens. He added that he feared the problems of the labor market and rising unemployment (5.4 percent). The governor expects the Australian economy towards growth this year.

Currency pair AUD / USD reacts to the news of the Australian economy weakening. Again returned the 38.2 Fibonacci level and is approaching Reviews Support 1.0380 Fibonacci level and 50th This zone is for AUD / USD critical and expected to find a stronger reaction.

---
Last news from the section Markets:
---
O osudu australana se brzy rozhodne
Diskuze a názory
Na dané téma nejsou žádné názory.