---
Background legal tax deposits. Cypriot scenario will be repeated in other countries?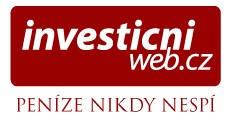 Events surrounding an unprecedented proposal to tax Cypriot bank deposits are increasingly beginning to resemble the Czechoslovak currency reform in the 50th years. With the same obstinacy with which they had just 36 hours before the currency reform Zápotocký president claimed that this is not an option, we currently European politicians assured that Cyprus is the first and last countries that tax deposit applies. What if everything is different and there is a similar scenario elsewhere than on an island in the Mediterranean Sea?
Tax planning and Spain. With us not compare Cyprus, says
"People can stay calm, taxation of their deposits in the Spanish banks is not an option," said a week Spanish Economy Minister Luis de Guindos. As it seems, this is not entirely true.Spanish rhetoric is being very cautious, but this may soon change. Recent constitutional changes allowing for the fact the so-called "bank tax" which would (now) be confined exclusively Spanish autonomous regions, which they refuse to adequately participate in the collection of taxes from its citizens.
Spanish Ministry of Finance said that the proposed tax would not be deposits of small savers is practically not intervene, because there should be only slightly higher than 0%, and it would be paid from bank accounts rather than direct taxation accounts of individual clients. The Ministry also pointed out that the introduction of this tax can not be in any way comparable to the Cyprus situation."The sole purpose of this step is to make autonomous regions to contribute to the common treasury," reads the official position of Madrid.
Which countries flirting with the possibility of taxing bank deposits, investment can be found on the web
Read also:
---