---
Bonds
  |  April 10, 2013 19:35:06
2016: America experienced armageddon and financial world collapsed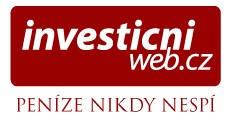 The United States is recovering from the financial apocalypse. Over the years, belonged to the first rung in the amount of U.S. government bonds purchased by the Fed, the quantitative easing, "natisklý" incredible 4 trillion USD, bought two thirds of all U.S. bonds and their yields to hit rock bottom. Last year, however, the bubble burst and giant size American economy collapsed.
The rise and fall of U.S. bonds
U.S. and almost endless anyone extremely uncontrolled printing of money earned. Fed's annual profits that flowed from the purchase of bonds and were transferred to the national treasury, were around 80 billion USD per year.While rubbing his hands but one, the others began to realize that the risk of the final collapse of the market for U.S. government debt is still growing. The final revelation of investors occurred when the behavior of the U.S. central bank expressed unflattering Governor of the Bank of England. The soil in the British Parliament that the Fed purchases in interest-bearing bonds for the virtually non-existent money committed one of the biggest financial fraud of all time, as a result, the Bank of England rejects U.S. government bonds continue shopping. Almost immediately joined by China and Japan. The bubble burst of giant proportions.
Another bond auction was one big disaster.During a single week, the U.S. stock indices fell by 35%, gold set a new record at 3 600 USD per troy ounce and 2-year yields of U.S. government bonds rose sharply to 6.5%. That was just the beginning. Followed by uncontrolled run of bond funds in which investors during the previous year pumped more than a trillion dollars, and did not take long to wait nor any inkling run on banks. Panic was unstoppable, losing everything but the value of gold skyrocketing.
How much of this frightening sci-fi can catch, can be found on the web Investment
Read also:
---
Last news from the section Bonds: