---
The situation on the U.S. stock markets of 31.08.10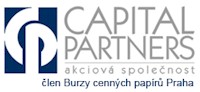 Stock markets in the United States on Tuesday to enter into close around neutral values. Blue Chips The Dow Jones rose 0.05% to 10 014,72 points, the broader S & P 500 rose by 0.04% to 1 049,33 points and the Nasdaq Composite Index fell by 0.28% to 2 114.03 points. Throughout the month of August, however, major stock indexes suffered a painful loss. For the entire month of August the Dow Jones wrote off 4.3%, the S & P 500 fell by 4.7% and the Nasdaq Composite was down 6.2%. Since the beginning of indexes lose 4%, 5.9% respectively. 6.8%.
Shares recorded relatively volatile trading course and finally concluding near neutral values. The Dow Jones was able to defend at least for the 10 000 points. The volume was again rather below average. Macrodata was rather better than expected, but to promote the growth of the shares was not enough. The whole month was for stock markets largely unsuccessful, with the main stock indices reached the worst result since August 2001.Investors may have a little prepared for the month of September, which historically is not one of the most profitable. Concerns about further economic development still remain. Japan's Nikkei 225 stock index fell by 3.6% and fell to its lowest level in 16 years.
Nervousness of investors are fully reflected in the commodity market. The price of oil has fallen by 37% to $ 71.92 per barrel. For the entire month of oil has weakened by nearly 9% since the beginning of losing 9.4%.The price of gold jumped on the contrary, $ 11.20 to $ 1250.30 per troy ounce. For the whole month of this precious metal strengthened by 5.8% since the beginning of the year has given 14.1%. Rate of return of government bonds fell.
Chicago Purchasing Managers Index FED (Purchasing Managers' Index) in August fell to 56.7 points vs. exp. 57 points. S & P Case Shiller Home Price Index (an index of home prices) in June vs. 147.97 points. 146.43 points the previous figure, CS Composite 20 (home prices in 20 major cities) +0.28% vs. mom. exp. +0.2%, +4.23% Vs. year. exp +3.5%. Consumer confidence rose in August to 53.5 vs b. exp. 50.7 b
Detailed minutes of the FOMC meeting (FOMC Minutes) suggested that the direction could take support of the U.S. economy. Interest rates are at historically low levels and therefore no further reduction is possible. Fed left to buy government bonds, thereby adding money into the banking system. Some members of the Fed, however, believe that this intervention may not work well.

Billionaire Icahn increases Tender bid for Lions Gate Entertainment (LGF) to 7.5 USD / per share from $ 6.5 / share. LGF's shares jumped 10% to $ 7.14. Shares of Saks Inc. company. (PPS) grew by 16.46% in response to unverified information (according to the Daily Mail) that the private equity consortium is preparing a cash offer of $ 1.7 billion, respectively. 11 USD per share.
Today will be published in the U.S. macroeconomic data: MBA Mortgage Applications, ADP Employment for August exp. 15 thousand., ISM Manufacturing Index for August exp. 52.7 points, Construction Spending for July month exp. -0.5%, Oil, Domestic Vehicle Sales for August exp. 8.85 million and Total Vehicle Sales exp. 11.55 million
On commodity markets, crude oil Light Sweet is $ 72.16 per barrel and gold is worth $ 1251.30 per troy ounce. On the cross rates forex EUR / USD 1.2735 moving on the border.
Asian markets are as follows: Nikkei +1.17% +0.43% HangSeng and Shanghai Comp. -0.60%.

J. Stekl
CAPITAL PARTNERS as
This report can be found on www.stockmarket.cz
---
---
Situace na US akciových trzích ze dne 31.08.10
Diskuze a názory
Na dané téma nejsou žádné názory.