---
U.S. futures on 09/01/2010: Promising initial indication of the September ...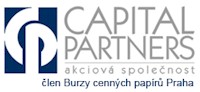 After yesterday's end of August on stock exchanges, it is clear that the continuation of trading on Wall Street will be quite challenging, with some fluctuations, volatility, and the total opposite macrodata neurovnaností with the changing sentiment in the markets. Major stock indexes for August showed a negative performance, when the DJIA fell by August -4.3%, Nasdaq Comp. -6.2% and the SP 500 by -4.7%.
Although current indications futures major stock indexes still gives some room for the imagination of positive openings may be all at once different and more specifically the critical reports in the U.S. Data Releases.
According to the economic calendar are the following items on the agenda of macro-indicators: MBA Mortgage Applications, ADP Employment for August with exp. 15 thousand., ISM Manufacturing Index for August with exp. 52.7 points in July Construction Spending mom with exp. -0.5%, Oil, Domestic Vehicle Sales for August with exp. 8.85 million and Total Vehicle Sales with exp. 11.55 million, especially with the number of jobs created will be a precursor to Friday's data on the total number (created) jobs in the industry.
Federal Deposit Insurance Corp. (FDIC) announced that the bank earned in Q2 at USD 21.6 billion profit, but according to the Associated Press gave the FDIC another 54 banks in the list of troubled institutions.
Australia GDP in 2Q quarter increased by 1.2% vs. exp. 0.9% and increased by 3.3%.
Burger King (BKC) as a company operating a network of leading fast-food talks with private equity firms to sell the company, the candidate is, according to WSJ and the British company 3i Group, hitherto owned by TPG Inc.., Bain Capital and Goldman Sachs with an equal share of 33%.
The old part of the former General Motors (Motors Liquidation) presented bankrotovému court renovation plan, if approved assets and liabilities will be placed in four tanks, the first will deal with environmental cleanup náklady old GM factories, the other will be divided into shares held by GM Motors Liquidation creditors with accepted requirements the third will deal with the requirements for asbestos from the old GM and 4 Trust will be a place for old GM claims, the plan could be approved in 1.Q.2011 and the matter settled within two years.
On commodity markets, NYMEX WTI crude oil traded at $ 72.59 rate per barrel and gold is the price of $ 1250.50 per troy ounce on forex cross rates are EUR / USD at 1.2794 limit.
Current futures indicate a positive value, as DJIA +100 points, Nasdaq 100 points +25,25 +12,20 SP 500 points.
CAPITAL PARTNERS as
J. Stoulil
---
---
US futures dne 1.9.2010: úvodní zářijová indikace nadějná…
Diskuze a názory
Na dané téma nejsou žádné názory.