---
The situation on the U.S. stock markets of 01.09.10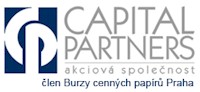 Stock markets in the U.S. on Wednesday sharply strengthened. Blue Chips The Dow Jones rose 2.54% to 10 269.47 points, the broader S & P 500 rose 2.95% to 1 080,29 points and the Nasdaq Composite Index appreciated by 2.97% to 2 176.84 points.
Shares in the new moon came very, very tough. The main stock indices showed the best results for the last day for almost two months. Thus the most important impetus for buying equities was macrodata of the manufacturing industry, which surpassed analysts' expectations high. Positively, however, markets have been tuned since the morning after in Asia and Australia was also posted strong macroeconomic numbers.
Stocks strengthened throughout the market. All sectors of the S & P 500 recorded gains. The most successful industrial and financial companies. All components of the Dow Jones ended in green numbers. The biggest gain was reported Bank of America(BAC) and Caterpillar (CAT). Rising oil prices supported the strengthening of the shares of energy companies.

On the commodity market price of oil jumped $ 1.99 to $ 73.91 per barrel. Gold has slightly depreciated by $ 2.20 to $ 1,248.10 per troy ounce. Dollar against other currencies has declined significantly. Government bond yields rose as investors spill over funds from bonds to stock market.

American technology company Apple Inc.. (AAPL) unveiled a new line of iPods including Nano model with touch screen and no buttons. CEO Steve Jobs said that the September 1, 2010 there were already sold around 275 million company also said it plans to introduce service rental of films and TV entertainment services via an online iStore. AAPL shares grew by 2.97%.
Company Burger King (BKC), the network leading fast-food talks with private equity firms to sell the company. Bidder, according to WSJ and the British company 3i Group. Hitherto owned by TPG Inc.., Bain Capital and Goldman Sachs with a flat percentage of 33%. BKC shares jumped 14.65%.


ISM Index for August in the industry rose to 56.3 vs. b. exp. 52.7 points and climbed to the top Construction spending for July month fell by -1% vs. exp. -0.5%. Number of newly created jobs in the private sector in August fell by -10 thousand. vs. exp. +15 Thousand. Application of new mortgages to 8.27 recorded value of +2.7% (+4.9% the previous figure). Car sales in August fell by 19% to 11.47 million vehicles. Mom dropped by 0.6%.
Today will be published in the U.S. macroeconomic data: productivity in the industry for 2Q exp. -1.9% And the cost per unit of work exp. +1.2%, Initial requests for unemployment benefits with exp. 475 thousand. and the continued application of exp. 4450 thousand., Industrial orders for July with exp. -1%, Rozjednané home sales last month figure -20.1%
On commodity markets, crude oil Light Sweet is $ 73.93 per barrel and gold is worth $ 1248.50 per troy ounce. On the cross rates forex EUR / USD 1.2822 moving on the border.
Asian markets are as follows: Nikkei +1.52% +1.19% HangSeng and Shanghai Comp. +1.25%.

J. Stekl
CAPITAL PARTNERS as
This report can be found on www.stockmarket.cz
---
---
Situace na US akciových trzích ze dne 01.09.10
Diskuze a názory
Na dané téma nejsou žádné názory.