---
U.S. futures on 09/02/2010: market stabilization, macrodata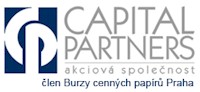 Wednesday's exchange inaugurální session in September could bring major U.S. stock indexes for the best performance for the last about 2 months and all components such as DJIA was in positive territory, which is a relatively rare phenomenon.
Today, of course, is no longer such a rally, it is to calculate a certain stabilization of markets and focus on the important messages macrodata, echoes of the season for some firms and possibly other facts from the active segment of mergers andacquisitions.
According to the survey companies, which today still submit their balance sheets generally in Q2 You can mention companies such as ArcSight, HR Block, Krispy Creme Doughnuts, Movado, Quicksilver, SeaChange, Sycamore Networks, Taka-Two Interactive Software, Cooper Co..
According to the economic calendar will be published the following items macrodata: productivity in the industry for 2Q exp. -1.9% And the cost per unit of work exp. +1.2%, Initial requests for unemployment benefits with exp. 475 thousand. and the continued application of exp. 4450 thousand., Industrial orders for July with exp.-1%, Rozjednané home sales last month figure -20.1%
& Nbsp;
General Motors Corp. plans to address investors immediately after the date of election to Congress of 2 November this year, according to Reuters reports, marketing the IPO will therefore 3.11 tr, the primary bond is to be awarded on 17 November and on the NYSE is expected to begin trading on 18 November 2010.
The Swedish central bank in its meeting today decided to increase the key repo rate by 25 bp. the level of 0.75% pa, the result is in line with expectations.
Today will be a meeting ECB President Trichet may signal that the bank will remain unchanged with interest the next year, when the risk of renewed recession fears U.S. threatens Euroregion in the economic turnover is likely to extend loans to banks measure up to the year 2011, the ECB kept rates at a minimum 1% (the result of 13.45 hours).
On commodity markets, NYMEX WTI crude oil moves to $ 74.01 rate per barrel and gold is the price of $ 1247.20 per troy ounce on forex cross rates are EUR / USD at 1.2828 limit.
U.S. futures indication yet not corresponding entirely because of -8 points DJIA, Nasdaq 100 0 SP 500 points and -0.50 points.
CAPITAL PARTNERS as
J. Stoulil
---
---
US futures dne 2.9.2010: stabilizace trhu, makrodata
Diskuze a názory
Na dané téma nejsou žádné názory.