---
Report of 3 CR 9th + Stock outlook (September 6, 2010)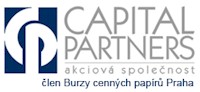 On Friday, the domestic market from the beginning directed to the south, although the foreign markets are held in rather light plus. Afternoon overseas macrodata eventually at least mitigate the loss of -0.6%. Even so, for the whole week index improved by +1.68% to 1171.1 points. Liquidity is again held on a good level when the SPAD trades concluded at 1.66 billion CZK, also contributed to the final auction of 102 million CZK. Again, however, contributed a significant part of the trading activity on stock Telefónica O2 (-1.8%), the last trading day of entitlement to the dividend 40 CZK already under selling pressure well below the level of CZK 430.Again above average with shares traded KB (-1.23%), which fought to keep the border CZK 4000. Competitive ERSTE (-0.67%) traded well below CZK 730, mentioned afternoon macrodata improved sentiment on this title most of all. The last issue with the greatest weight in the index CEZ shares (-0.24%) is held slightly outside the boundary of 830 CZK. Although day trading profit in the ECM (-1.11%), after the closing auction, the situation turned. Competitive ORCO (+1,06%) on the contrary, maintained a positive direction and closed the fourth session in a row and became the gain of more than 22% appreciation of the title of the week. For below-average liquidity back into profit in the afternoon came NWR (+0,91%). The Unipetrol (+0,09%) in the SPAD to direct trades to two or even traded.Profit gradually raiser CME (+1,62%), but the title of most profitable eventually became the second overseas title KITD (+2,11%), which concluded on the 14-day maximum.
At the beginning of the week new corporate message is missing. Domestic market and at the beginning of the week affects mainly due to holiday closure of U.S. markets today stock trading and Telefónica O2. While the first factor may reduce the activity respectively. liquidity in the market, the latter will be particularly impact negatively on the index. Although the Friday after U.S. Data Releases, respectively.development of the U.S. markets are now doing the Asian markets and "green" should start and Europe, domestic market shares negatively affect weight Telefónica O2 in the index not reflecting the payment of dividends. By supporting different markets can be further weakening the dollar, which helps in the growth of commodity prices. Mention the domestic macrodata where retail sales in July showed a decrease of 1%, although the expected stagnation. Also, industrial output grew by "only" 5.3%, although the expected 7.5% growth. Course of construction output continues to decline, when it decreased by 4.5%.
George Ramakrishnan
CAPITAL PARTNERS as
This report, including a graph can be found on www.stockmarket.cz
---
---
Report ČR z 3. 9. + akciový výhled (6.9.2010)
Diskuze a názory
Na dané téma nejsou žádné názory.