---
CEZ, O2, UNI - Report of the 6th Republic 9th + View stock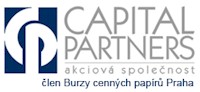 At the beginning of the week on domestic market liquidity returned to a level below average, while a negative factor in this direction were closed due to U.S. holiday markets. SPAD trading volumes fell to 534 million CZK, which belongs to the "Top 5" this year's lows. Final auction contributed CZK 52 million, and overall this year so we recorded a session for 26 with a total volume of trades to CZK 1 billion. During the first day, the most traded Telefónica O2 (-%) to the first day with no claim to this year's dividend of CZK 40 failed at the beginning and over 10%. Traded to the lowest in a year and a half, and her weight most adversely affected PX index, which eventually ended with the loss of -0.78%.The liquidity in SPAD eventually won CEZ (+0,%), again with oscillating boundary 830 CZK. Growth up to 4100 CZK recorded boundary KB (+%). Competitive ERSTE (-0,%) is held close to previous values ??when traded in SPAD CZK 15 million just talking about poor activity on the title. Even worse in this regard in the absence of U.S. markets turned stagnant CME (+0,%). Activity also showed scant UNIPETROL (-0,%), NWR (+1%), in that direction compared to Friday only slightly improved its position. On the contrary, further growth or activity. experienced liquidity ORCO (+%), which concluded its fifth session in profit to almost 4měsíčním maximum. For other emission was no longer even talk about trading.
For Tuesday as new information concerning the company CEZ. In Romania, disagreements with local authorities resulted in the suspension of construction of the wind park Cogealac. These are problems with building permits, the company itself thinks it has all the documents in order. It is not so clear when construction would resume. The problem can cause Telefonica O2, when the Office for Protection of Competition examines the behavior of companies that are not at abuse of dominant market position in high-speed Internet connection. Administrative proceedings in the matter but has not yet been initiated.For the title of the information that will hinder or now. recovery rate after dividend. Yesterday afternoon KBC Securities increased target price of Unipetrol 172.30 to 181 CZK, confirmed the recommendation "sell". Other corporate messages are missing. Asian markets are bland, mixed. U.S. futures slightly red then when overseas we expect today from a long weekend or macrodata. Wait so today will be a maximum of macrodata at noon on German industrial orders. Opening the domestic market is likely to be neutral, we hope that at least in the afternoon there will be increased activity, respectively. liquidity in the market.
George Ramakrishnan
CAPITAL PARTNERS as
This report, including a graph can be found on www.stockmarket.cz
---
---
ČEZ, O2, UNI - Report ČR z 6. 9. + akciový výhled
Diskuze a názory
Na dané téma nejsou žádné názory.