---
Bank of Japan in September left interest rates unchanged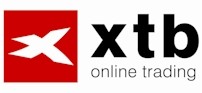 Board of the Bank of Japan in September unanimously decided to leave its key interest rate unchanged at 0.10% and the commitment to keep an extremely loose monetary policy. Decision expected. Last BOJ made the change by a tenth of a percentage point in December 2008.
The statement was said that the economy is showing further signs of "moderate" recovery, private consumption is temporarily better, but export growth is slowing. BOJ expressed concern about the further development of the global economy, especially a weaker recovery in the U.S..
A week ago, held an extraordinary meeting of the BOJ, the program was only a strong and persistent deflation. The central bank then decided to vote ratio of 8 to a program to increase low-interest loans of Y 10 billion to JPY 30 billion program to enhance liquidity should be directed especially to the business sector, which should be reflected in employment and jump-starting growth in private consumption.
For the economy are critical challenge to overcome deflation and take the path of sustainable growth with price stability. Still lack sufficient impulse sustained recovery in consumption. BOJ carefully examines the economic outlook, inflation and, if deemed necessary, take other appropriate measures. Prime Minister Naoto Kan seeks to end deflation at the end of 2011.
Medium and long-term inflation outlook is stable, the annual evolution of the CPI excluding food is expected to slow due to only a gradual improvement in the balance of supply and demand. The annual CPI excluding food deepened in July down from -1.0% to -1.1%.
In June, the BOJ has updated growth and inflation outlook. For fiscal year 2010 the economy expected to grow by 2.6% and then by 1.9% in 2011. Estimation of CPI projects this year, -0.4%, for 2011 +0.1% expected. The economy in the second quarter unexpectedly slowed the growth rate of 1.1% to 0.1%. A key priority of the new cabinet is to reduce the massive public debt, which is close to 200% of GDP and is the highest in OECD countries. The government in June to update the long-term fiscal outlook.
---
---
Bank of Japan v září ponechala úrokové sazby beze změn
Diskuze a názory
Na dané téma nejsou žádné názory.