---
The situation on the U.S. stock markets of 07.09.10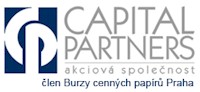 Stock markets in the U.S. on Tuesday vigorously corrected. Blue Chips The Dow Jones index fell by 1.03% to 10 340.69 points, the broader S & P 500 fell 1.15% to 1 091,84 points and the Nasdaq Composite Index fell by 1.11% to 2 208.89 points.
Stock markets in the U.S. were on Monday due to public holidays (Labor Day) are sealed. Investors returned to the stock market on Tuesday and immediately joined the selling of equities. The volume was still very weak. Entering a new week is not successful even when the main stock index turned in gains of last week. Was interrupted by the four-day profit cord. The decline in the markets to some extent could contribute just profit taking. Were also renewed concerns about the debt situation in Europe. Prices of Greek, Portuguese and Irish bonds weakened significantly. Investors are turning to safer instruments and in particular to buy gold, which recorded a new historical highs.
On commodity markets, oil prices fell by $ 1.12 to $ 73.48 per barrel. Gold jumped by another $ 8.20 to $ 1,259.30 per troy ounce, which is a new historical maximum. Dollar against the euro strengthened significantly. Rate of return of government bonds fell.
The threat is also the stability of European financial system, re-emerged when concern about the lack of capital stock of certain banks. This is the main article WSJ that the major European banks underestimated (mitigate) their holdings of government debt to the banking stress tests. WSJ also points out that it was accompanied by excluding certain items or bond reduction of net positions to the accounting for short (short) positions of government debt. Also, some numbers for reports of stress tests is very different from international records and financial statements from their own banks. Federal Association of German Banks has announced that the 10 largest banks in the country may need up to 105 billion of new capital to meet the new standards.
During Tuesday's trading failed to particular sectors of finance, services, industry, basic materials. After closing the regular session of the Exchange, Bristol-Myers Squibb (BMY) announced that the company buys ZymoGenetics (ZGEN) for $ 9.75 per share (885 million USD), representing approximately 85% premium.
The administration of President Obama on Monday unveiled a new plan for infrastructure, 50 billion USD (roads, airports, highways, railways, aircraft control system, etc.) for a period of 6 years. The plan is part of an effort to safeguard jobs and support economic recovery. The broader plan to be announced today in Cleveland (the Recovery Act). It will cover a particularly large tax breaks for businesses that could reach up to USD 200 billion over the next two years.
The former director of Hewlett-Packard (HPQ) Mark Hurd was named one of two presidents, Oracle (ORCL). The software company was ranked broker Goldman Sachs (GS) to "conviction buy list". ORCL shares actually responded to the strengthening of 5.85%. Hewlett-Packard, however, intends the courts to prevent the onset of his former boss M.Hurda to senior management of Oracle, as would, it could lead to loss of trade secrets.
Today will be published in the macroeconomic data: MBA Mortgage Application, the Fed Beige Book of economic conditions in regions of the Fed, Consumer Credit in July with exp. -4.5 Billion and reserves of oil and derivatives from it.
On commodity markets, crude oil Light Sweet is $ 73.68 per barrel and gold is worth 1260 USD per troy ounce. On the cross rates forex EUR / USD 1.2685 moving on the border.
Asian markets are as follows: Nikkei -2.18%, -1.47% HangSeng and Shanghai Comp. -0.11%.

J. Stekl
CAPITAL PARTNERS as
This report can be found on www.stockmarket.cz
---
---
Situace na US akciových trzích ze dne 07.09.10
Diskuze a názory
Na dané téma nejsou žádné názory.