---
U.S. futures on 09/09/2010: fragile display a plus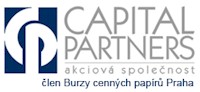 Following yesterday's trading, which in the end tried with success to maintain positive territory, we will now monitor macrodata and other information on segment activity in mergers and acquisitions. Some sectors possessing outstanding cash reserves reflects how the market is to place either buy smaller competitors, implementation buyback, dividend policy, etc.
Fed Beige Book report noted in its mixed or debilitating conditions of the economy in 5 of the 12 Fed districts, growth slowed, but engineering and agriculture sectors helped the economy, the biggest weakness in the real estate and construction, most regions see no or little progress in commercial and industrial loans, the next Fed meeting is 21 September this year
Today will be published in the macroeconomic data: Trade Balance for July with an expected balance of -47 billion USD Initial Jobless Claims to 9.4 with exp. number of 470K and the ongoing requirements with a value of 4450K, oil and derivatives from it.
The Norwegian state investment fund Global Government Pension Fund bought Greek debt in the portfolio (bonds), also instruments of Spain, Italy, Portugal, because they see no threat of default (bankruptcy) for debt and deficit budgets.
British regulator the FSA announced the fine against the company for Goldman Sachs unfamiliar with the investigation of the U.S. SEC (CDO transactions), is a fine of L 17.5 million, ie 27 million USD.
OECD expects global economic growth slowdown due to the reduction of government stimulus and spending in the G7 for 2.pololetí expected to grow +1.5% versus +1.7% provided earlier.
Computer company Hewlett-Packard yesterday issued its bonds in the current trends in emissions of debt, then it was the company Goodrich Corp., according to Informa Global Markets report also Energy Industries recruitment firm, on Tuesday, the company implemented issue bonds for 18 billion USD, which allows cheap financing at low rates.
On commodity markets, NYMEX WTI crude oil traded at $ 75.07 rate per barrel and gold is at $ 1253.20 per troy ounce on forex cross rates are EUR / USD at 1.2716 limit.
U.S. futures indication yet holds a slight pluses, namely DJIA +31 points, Nasdaq 100 points and +5,75 +3,60 SP 500 points.
CAPITAL PARTNERS as
J. Stoulil
---
---
US futures dne 9.9.2010: křehká plusová indikace
Diskuze a názory
Na dané téma nejsou žádné názory.