---
The situation on the U.S. stock markets of 09.09.10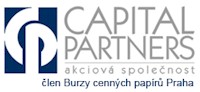 Stock markets in the U.S. on Thursday and continued to rise slightly strengthened. Blue Chips The Dow Jones index rose by 0.27% to 10 415.24 points, the broader S & P 500 rose 0.48% to 1 104.18 points and the Nasdaq Composite Index appreciated by 0.33% to 2 236.20 points.
Shares strengthen the second day in a row and finally erased the losses from the beginning of the week. In the case of today's positive trading stock indices are hoping to conclude an abbreviated trading week in the plus numbers. Dow Jones and S & P 500 recorded gains in five of the last six sessions.Thursday's session was favorably influenced by improved macroeconomic news from the labor market and foreign trade.
Shares of McDonald's (MCD) fell by 2.25% after global comparable sales in August rose by +4.9%, while analysts expected a rise of 5%. In the U.S., sales rose by +3.4%. After closing the market shares ofNational Semiconductor (NSM) fell by about 5% after the company cut earnings outlook for fiscal 2Q. During Thursday's trading fared particularly the financial sector. Shares of financial companies are the driving force behind the market in the last two weeks.
On commodity markets, oil prices fell by 49 cents to $ 74.18. Gold fell by $ 6.60 to $ 1,250.90. Dollar against other major currencies strengthened, which is negatively reflected in the development of commodity prices. Government bond yields rose as he continued outflow of funds from the bond market.
The initial requests for unemployment benefits fell to 451 thousand. vs. exp. 470 thousand., Which represents a reduction in the third row. Continuing requirements rose to 4.478 million vs.. exp. 4.450 million trade deficit for July fell to -42.8 billion vs. exp -47 billion. As a result of better macrodata firm Morgan Stanley proceeded to increase the economic growth estimate for Q3 from 2.1% to 2.4%.
Today will be published in the macroeconomic data: Wholesale inventories for July buds. +0.4%.
On commodity markets, crude oil Light Sweet is $ 75.60 per barrel and gold is worth $ 1248.80 per troy ounce. On the cross rates forex EUR / USD 1.2731 moving on the border.
Asian markets are as follows: Nikkei +1.55% +0.42% HangSeng and Shanghai Comp. +0.26%.

J. Stekl
CAPITAL PARTNERS as
This report can be found on www.stockmarket.cz
---
---
Situace na US akciových trzích ze dne 09.09.10
Diskuze a názory
Na dané téma nejsou žádné názory.