---
Markets
  |  September 10, 2010 15:54:25
U.S. competitiveness has deteriorated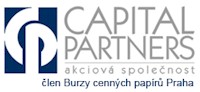 According to a recent report, World Economic Forum (WEF), the United States in the annual ranking of countries in terms of competitiveness found themselves up to 4 place when Switzerland defended his first position.
U.S. came to their order of 2 space and only a year after he lost his No. 1 ranking in the country to the WEF organization based in Geneva issued its Competitiveness Index since 2004.
Budget deficit of more than 1 trillion. USD and public distrust in politics and politicians were among the weaknesses of the world's largest economy.
U.S. downturn was caused by escalating the number of weakening during the last 2 years, the study showed 139 countries. Namely the lack of macroeconomic stability, which continues to decline as a major weakness in the rankings.
Winning Switzerland, where the home office giants such as Novartis AG drug manufacturer or food giant Nestle SA, was awarded for its innovation and business culture.
Loss of U.S. competitiveness in the order represents an additional obstacle to economic recovery, he is currently President Obama asked Congress for approval of a plan for the expenditure of $ 50 billion in repair and restoration of U.S. transport infrastructure and also help business investment and research.
Wasteful spending
The U.S. ranked 87th to the place in terms of macroeconomic stability and American businessmen increasingly ask questions about the ability of government to correct the interference in the private sector and look at him as a spendthrift agency. The index of financial market developments, the U.S. fell to 31 instead of 9 order in 2008.
Switzerland holds the first position in the list for its fourth place in the world of business sophistication, and even second place for its ability to innovate.
Sweden has moved 2 places in order to second place when beating Singapore in the 3rd site. Sweden and was awarded for its transport infrastructure and high level of ethical behavior, while Singapore won points almost non-existent due to corruption and good quality of government.
Germany, Japan, Finland, Holland, Denmark and Canada ends with the top ten countries in the survey. The G7 is located at the 12th University place over 15th and France in order. Italy remained in 48th site.
Emerging countries
China leads the ranking of countries among large developing economies increased from 29 to 27 place, while India fell by two notches to 51 instead. Brazil lagged 56th place and finished 58th Russia finished 63rd in order. In Latin America, Chile was up to 30place and South Africa at the 54th again was the best place on the African continent.
Conclusion
The report, which is published each year by the organizers of the conference's annual business leaders, politicians and show business representatives in Davos, Switzerland, is based on 12 scales of competitiveness and public opinion more than 13,500 business leaders.
At the bottom of the research from all countries located Chad.
CAPITAL PARTNERS as
J. Stoulil
Using Bloomberg
---
Last news from the section Markets:
---
Konkurenceschopnost USA se zhoršila
Diskuze a názory
Na dané téma nejsou žádné názory.