---
Czech shares last week wrote off 2.8 pct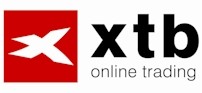 PSE Invasion of the second week of gains, in the red on Friday, most European stock markets closed. In the U.S. stock markets rose at the end of the week and respond to better than expected data wholesale. Positive Economic Data Releases influx from China surprised. The main index of the Prague Stock Exchange PX closed September 10 drop in 0.4% to 1 138.8 points. Seven titles ended in negative territory, led by ECM.
Last week PX lost 2.8% and 1.7% followed by growth in the period up to September 3. The strongest title became a developer ECM +18.2% and +10.4% Orco. With a significant loss of -9.6% shares ended HC2 to begin trading without entitlement to dividend ..The volume of shares traded in SPAD fell to 871 million CZK, CZK 896.7 miles over a week ago. Since the beginning of the PX index showed a 1.9% appreciation.
In the U.S. stock indices to conclude next week growth. The main Dow Jones index ended with a profit of 0.5% to 10 462.77 points, the broader S & P 500 added 0.5% to 1 109.55 points and the Nasdaq Composite 0.3% at 2 242.48 points. During the week leading index rose by 0.1%, a broader index of the index by 0.5% and 0.4% of the technology. European shares weakened on Friday. FTSE Eurotop 300 fell by 0.1% and ended at 1 081,02 points during the week but managed to strengthen by 3.6%. DJ Stoxx 50 index lost 0.3% at 2 573.03 points, mezitýdenně increased by 1.4%.
Extraordinary General Meeting of Telefónica O2 approved form of any ordinary bearer shares with a nominal value of CZK 100 ordinary shares. Changing the form of shares Nyla inevitable due to the amendment of the Law on State Procurement.
According to CEZ comes time consolidation of existing activities. HN also stated that the monopoly in the CR buys overpriced solar parks. At the end of this year expected power installed
around 107 MW. The total solar power capacity, while expected to reach about 200 MW. Due to the fact that CEZ pay around 80 to 90 miles CZK per 1 MW of installed capacity and production costs are 50 to 60 miles per MW will be CZK estimated total power achieved.
This week will be interesting to macrodata. For U.S. investors can focus retail sales Wednesday, Thursday's weekly unemployment statistics, cost prices and Friday's CPI and consumer confidence for August ISR. In Europe, will be published on Tuesday, industry data for July, ZEW indicator for September and on Wednesday released the consumer price index for August.
---
---
České akcie v uplynulém týdnu odepsaly 2,8 pct
Diskuze a názory
Na dané téma nejsou žádné názory.