---
Finance
  |  September 14, 2010 13:26:23
Markets: Break point on the horizon?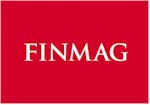 Last week the stock was again quite favorable. U.S. stock index S & P 500 improved by half a percent, German DAX, both as a European equity indicators by more than a percentage.
The Prague Stock Exchange this time directed against the tide: the PX index lost two-and three quarters percent. It is of course partly the loss of a technical nature, which significantly contributed to the decline in shares Telefonica O2, after which time the holders are not entitled to dividend.
Telefonica's shares have lost far more, however, and about ten percent, reflecting the views of the many analysts that have so far not an attractive title, as it once was. At least if the dividend has remained at approximately the current level. Less favorable view of the title corresponds to the reduced number of investment recommendations.On the other hand, may be the current price For some attractive. And analysts can be wrong.
Cash no longer king?
The overall market sentiment, however, is more pessimistic. As Reuters points out, investors use options to hedge against fluctuations of this week, as Wall Street enters the top of historically the most volatile months. This is confirmed by a sharp rise in the VIX volatility index, the Chicago derivatives exchanges. Actually, the high price of gold hovering just below the historical peak current.
Those who have the courage to continuing long-term market fluctuations and invest mainly withstand occasional rapid rides and other stock markets up and down lately rather diminished.Many investors, including the rich, as if guided on the slogan: cash is king, and unlike the past, is not willing to risk too much. Buy and hold strategy is still not very popular.
And if you invest, where exactly? The classic advice is mainly to dividend titles. Inspiration, even to them to be themselves not investing, you can of course look at the funds.
After a long time the Czech market came news for small investors. This is a new crown Fund High Yield Money Market J & T group, those who bet as its name suggests, the riskier bonds. The same manager also offers euro denominated version (probably mostly for Slovak investors) is one of the long-term revenue-very interesting mixed Opportunity Funds.
It should be noted that while retail investors for funds in general does not seem too interested and they are increasingly faced with the outflow of money on the Czech market, there is still more funds for qualified investors (ie those for institutional, or for larger private, who are able and willing to invest at least a million dollars).
For small investors are not, but even for them it is interesting to see where the funds aimed at institutional investors focus. Recently, especially real estate funds of qualified investors and energy. Invest CP even created a guaranteed fund for qualified investors.
Three real estate funds for a large clientele Conseq Invest, Invest more CP, as well as an energy fund CONSEQ Fineska and suggest that this sector or sectors may be of interest for smaller investors.Several real estate professionals, although this writer last week stated that the Czech residential property market has stabilized or is stabilized. It's hard to say whether they are right, and undoubtedly pursue its own objective, which is set in motion real estate market. It is not yet time to consider - as a defense against possible future inflation - an investment in real estate?
Riskatní reality
Bet long term, not a short-term speculation on some of the real estate titles, traded on the Prague Stock Exchange, has still a big risk. Although there were optimistic views, according to which Orco may be the worst.
After the financial crisis, few people will probably consider investing in real estate funds as relatively conservative, as the theory.MS real estate fund last year earned 2.84 percent on its equity participation certificate, however, is almost seven percent below a crown, with which it began. Real estate fund Conseq Since its inception in January 2008 earned about four and a half percent last year but lost 3.77 percent. The star in this situation has a real estate investment fund Bridge Finesko companies with annual revenues around 5.50 percent. Its disadvantage, however, low equity, which amounts to almost 38 million crowns.
Nobody knows how the home real estate market continue to evolve, who is worried inflation, but it should perhaps already thinking about the rear wheels in a similar similar investments.
What about investing in real estate or real estate funds currently do you think? Their time comes slowly, or even better, with similar investments to wait?
---
Last news from the section Finance:
---
Trhy: Bod zlomu na obzoru?
Diskuze a názory
Na dané téma nejsou žádné názory.