---
Finance
  |  September 14, 2010 13:29:03
Pavel Kohout: It takes a red pen and diet. Nothing more!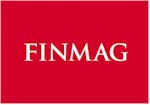 Members of the National Economic Council (NERV) agreed with Prime Minister Necas, that details will not be earning the public hearing. Perhaps once I go through when they sinned. I think that in this case, the public should be informed. That is a revolution - and in the words of Prime Minister himself!
At one recent meeting of the NERV presented a group of public budgets for their starting point and some ideas. Among them, one point stands out, or rather paragraph. Pay close attention:
The government has no power over growth. Economic developments in 2012 will be determined over budget cuts or spending growth in the German economy. Government spending cuts or spending power of households will have to change anything fundamental. The same is true for investment. But figures show that up to 80 percent export growth is determined by demand.The government is not responsible for economic growth - but bears the responsibility for good housekeeping. Growth is determined in the short term factors that can affect. In the long run, however, plays a crucial role in financial stability and credibility. When he was presented to this point, Prime Minister Necas said - "It is a revolution in this office."
To some extent this was certainly an exaggeration. But only to a certain extent. Most politicians and the general public has a feeling that the economy should be managed. The Government's vision is by something like a nuclear power plant control room. Experts constantly monitor dials, monitors and flashing lights to subsequently punched the right buttons, turning knobs and levers moving around a lot, because when they do it wrong, everything will go up in the air.
"Fertilization" of the economy
For the public, this view is understandable, because everyone knows what it is to drive a car or even a washing machine. Politicians are people inherently "active and creative" - ??is a fun thing to drive. Indeed, because they are in politics. It should be noted that a similar view on the economy have had and even some economists. Especially those who have managerial experience, because even a small business is always necessary to regulate something. Otherwise, maybe nevyletí to blow up the factory, but its profits next year, definitely yes. The national economy is not firm or nuclear reactor, let alone a washing machine. The economy can not drive. Certainly not to a greater extent than the growth of vegetables in his garden. You water, you fertilize, but when it blow over, vegetables rot or be healthy.
Something similar may happen even at the macroeconomic level. When the economy is "fertilization" much debt in a short time, it may seem that grows beautifully. Years ago, gaining acceptance of a country like Spain or Ireland. Good economic policies said robust growth could start. Wrong. In fact, Irish and Spanish for "miracle" could primarily explosion of bank credit.
The illusion of a loan
The Spanish prosperity was an illusion on credit, it was obvious even during its duration. In the case of Ireland epiphany took a little longer, but today no one thinks that any economic policy could pull Ireland out of trouble. Hard cuts, yes. Reducing wages, certainly. Ireland or Spain will not save the brilliant economic policy, but the red pencil and a strict diet. The garden was poured, fertilize, tomatoes rot.
The analogy with a garden is not perfect. It is a mistake to assume that government spending can act as watering in the dry season. Before the government and parliament finally hits information about the economic recession, it takes some time. Then some time preparing stimulus packages. When they are finally approved and the money goes into the economy, it is already useless, because it occurs between natural recovery. Before you prepare the gardener hose starts to rain.
The economy can not manage
What are the consequences for the Czech economy? Forget the illusion that we can manage the economy. Not at all. However, you can set the public finances so that this crisis of public finances did not cover any time soon. Example, you can see right through the hose, check that there are holes.The expenditure is almost certainly a number of holes, which we do not know, because the state budget is a mysterious castle in the Carpathians.
For a detailed review of the budget expenditure would be could show that there is no need to save on petrol for the police or výjezdovky on the part of the wages of public employees that actually does something. Perhaps it would appear that about 81 percent of relatively higher unit costs for infrastructure construction in the Czech Republic in comparison with Germany to save very well without people having to do without bridges and roads. 81 percent of those passing results from Eurostat adjusted for different cost structure as calculated by a young economist John Palguty, assistant nerve.
If he actually managed to substantially reduce the cost of infrastructure - yes, it would be a real revolution in public finance!
The author is Director of Strategy Partners
---
Last news from the section Finance:
---
Pavel Kohout: Chce to červenou tužku a dietu. Nic víc!
Diskuze a názory
Na dané téma nejsou žádné názory.