---
U.S. futures on September 15, 2010: slightly negative indicator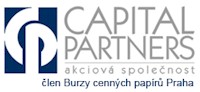 The main stock indexes in the U.S. so far indicate a slightly negative open. However, before the market opening will be published macroeconomic data from industry, which to some extent to affect the development of stock markets today. The S & P 500 over the past two weeks experienced relatively strong growth and now attacks the levels of almost 1130, which is the maximum reached in June and again in August. This limit could have worked as a resistance, the markets could go through at least a short term correction and quickly surrender of ill-gotten gains.
Asian markets last night showed mixed trading. The method of trading in Asia was affected by the Bank of Japan intervention on Forex market to the detriment JPY, which yesterday scored another 15-year olds to maximum USD. This was the first intervention of central banks since 2004. The Japanese currency (Yen) has responded by weakening and reached the limit of 85 against the USD. For this reason, the Nikkei 225 index appreciated by 2.34%, but other indexes showed a weaker result. HangSeng strengthened only slightly by 0.14% and China's Shanghai Comp.decreased by 1.34%. European stock indices move in for the time being slightly red. Consumer Price Index (CPI) for August in the euro area rose annually by 1.6% in line with exp. mom and then increased by +0.2% in line with exp. The aměstnanost in the euro area remained unchanged QoQ Q2 is 0% (0% the previous figure) and decreased by -0.6% (-1.2% the previous figure).
In the U.S. today is the second anniversary of the collapse of the former investment bank Lehman Brothers, which was one of the biggest victims of the global financial crisis and leveraged transactions with the CDO and CDS.
Today will be published in the U.S. macroeconomic data: MBA Mortgage Applications to 09.10, Import Prices for August month with exp. 0.3% year on year and with exp. 3.8%, Empire Manufacturing (industrial activity NY region) for September loops.8 points, the Industrial Production for August month exp. 0.2%, capacity utilization for August exp. 75%, oil and derivatives from it.
On commodity markets, oil is the price of Light Sweet $ 75.68 per barrel and gold is $ 1268.40 per course per troy ounce on forex cross rates are EUR / USD at 1.2971 limit.
The futures look like this: DJIA -30 points, Nasdaq 100 -0.50 points and SP 500 -4 points.

CAPITAL PARTNERS as
J. Stekl
---
---
US futures dne 15.9.2010: mírně negativní indikace
Diskuze a názory
Na dané téma nejsou žádné názory.