---
Eurozone trade balance ended in deficit in July for the third month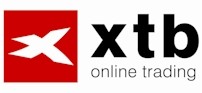 Sixteen foreign trade of the euro area in July resulted in a deficit of -0.2 billion euros, after a revised deficit of -1.4 billion euros in June and -2.6 billion euros in May, Eurostat said. A majority consensus expected -0.5 billion euros after the preliminary result of -1.6 billion euros in June.
Seasonally adjusted value of exports compared to June fell by 0.7 billion euros, or 0.6% to 130.2 billion euros, while imports decreased by 1.9 billion euros, 1.5% to 130.4 billion euros. Only six Member States of the euro area showed a positive trade balance. In Germany again rose from 6.0 billion to 6.9 billion euro, German exports in July slowed down by 0.9% to 32.3 billion euros, but imports fell by 4.6% to 25.4 billion euros.Ireland's trade surplus in July reached 1.9 billion euros, exports increased by 3.4%, but imports fell by 11%.
Foreign trade in the euro area showed a deficit of the first half of 2010 compared to -4.8 billion -3.0 billion euros in the same period a year ago. Not seasonally adjusted exports rose by 18% to 724.7 billion euros and imports by 18% to 729.5 billion euros. A significant deficit was recorded with China and Russia. Value of exports to China grew by 44% to 45.2 billion euros and imports rose by 22% to 93.2 billion euros and foreign trade deficit amounted to -48.1 billion
Exports to the U.S. rose from January to June only 12% for 85.8 billion euros, while imports stagnated year. Exports to Great Britain accelerated by 11% to 94.4 billion euros.Imports from Russia annually jumped 45% to 51.7 billion euros, exports to Russia grew by only 17% to 27.4 billion euros and foreign trade balance showed a deficit of -24.3 billion euros.
---
---
Obchodní bilance eurozóny skončila v červenci schodkem už třetí měsíc
Diskuze a názory
Na dané téma nejsou žádné názory.