---
Philadelphia area manufacturing activity in September, almost stagnated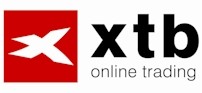 Production activity of the central Atlantic in September, almost stagnated after lagged expansion in August, and after eleven months slowed. The Corporation reported second month of decline in orders, deliveries and working hours, but employment remained stable. Optimism about the future outlook has improved, but remained well below levels achieved in the first half
According to the September survey, Philadelphia Fed index increased current activity by 7 points to -0.7 points after losing 5.5 points in August. Niúla level separates growth from decline. In addition most of the indicators of employment decline deepened. Improving but a negative indicator of the level recorded delivery.
The current employment index rose by almost 3 points back into positive territory. Number of firms that experienced a drop in prices of goods, was significantly greater than those recorded price growth. Input prices recorded the lowest level in 13 months.
Indicator of activity in the next six months he was able to fend off the half-year lows of 6.7 points to 26.3 points and keep the expansion of the 21st a month. Indicator recorded a significant increase in employment. The result of the September survey again fell behind expectations. A majority consensus expected a slight recovery to +0.5 points.
Also, the production activity of New York in September and was again abated weakest this year. Empire State survey, the New York Fed said that the indicator fell from 7.1 points to 4.1 points and still maintain expansion fourteenth month.
---
---
Výrobní aktivita oblasti Filadelfie v září téměř stagnovala
Diskuze a názory
Na dané téma nejsou žádné názory.