---
U.S. futures on 10/05/2010: fewer pulses, caution in the market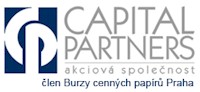 After Monday's first correction this month, when the market in terms of time at the start of next season crept concerns about its results and continue to take care of certain fundamental macrodata especially on Wednesday and Friday on the state of the labor market and unemployment.
Today's futures indication is still a plus, but does not excel in any way convincing numbers. In addition to openings is still plenty of time and things may change.
According to the economic calendar occur only in markets in the services ISM indicator for September with the expectation of 52 points.
Again reminded of European Affairs, as Moody's reviews ratings of Ireland from the current level of Aa2, which could lead to a reduction of one grade in the course of about 3 months. Also, Moody's raises outlook of Turkey "stable" to "positive".
Bank of Japan Bank of Japan surprisingly proceeded to reduce the basic interest rate to between 0.0% - 0.1%, the program loans amounting to 30 bln. JPY remains unchanged. On the contrary, the central bank Reserve Bank of Australia left its key interest rate cash rate unchanged at 4.5%.
Goldman Sachs has been increased in terms of copper price forecast for 3, 6 and 12 months and was also added to the average copper price for the whole year 2011 to 9300 USD per metric tonne.
On commodity markets, NYMEX WTI crude oil traded at $ 81.78 per barrel and gold is the price of $ 1325.20 per troy ounce. The forex cross rates are EUR / USD at 1.3785 limit.
The futures have been holding these states plus: DJIA +27 Points, Nasdaq 100 points and +8,75 +3,80 SP 500 points.
CAPITAL PARTNERS as
J. Stoulil
---
---
US futures dne 5.10.2010: méně impulsů, opatrnost na trhu
Diskuze a názory
Na dané téma nejsou žádné názory.