---
Surprisingly, Australia's central bank left interest rates unchanged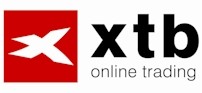 The Bank Board of the Australian central bank in October surprisingly decided to leave its key interest rate unchanged at 4.50%. Recently it has increased by a quarter percentage point this year, April, September 2009, the change six times. Financial markets anticipated an increase of 0.25% to 4.75%.
RBA governor Glenn Stevens said in a statement that the current setting of interest rates in Australia is around the average level for ten years. The Board examined the central bank setting monetary policy as appropriate. Australia's economic growth near trend and inflation in line with the inflation target.If economic conditions will develop in line with the view it is likely that at some point RBA raises the interest rates to ensure medium-term inflation target.
The global economy grew by half by 2010, faster than a trend, but next year is likely to slow down growth. The latest data still confirm the sustainable growth, strong growth is expected in China and most countries in the Asian region. In Europe and the U.S. growth prospects appear to be modest in the near future due to financial crisis and its impact on private and public funds.
Financial markets still reflects a certain degree of uncertainty, react to the differences in growth between regions, so the obvious strain on public finances and banking systems in several smaller European countries.Global commodity prices have changed slightly in recent months, prices of raw materials essential for the Australian economy still achieve very high levels.
Public expenditure management in the aggregate demand for several quarters significant, this effect is now weakening. Improve the prospects for business investment and private demand. Business conditions in Australia are very good for a very substantial strengthening of GDP and close to its peak two years ago.
The economy benefited from the continued rise in Asian demand for raw materials. This outlook is consistent with the RBA quarterly growth projections. Increasing its investment in mining companies raise the demand for labor and keep the unemployment rate at a very low level. Gross domestic product has increased in Australia in June quarter by 1.2% and was the highest since 2Q 2007
---
---
Australská centrální banka překvapivě ponechala úrokové sazby beze změn
Diskuze a názory
Na dané téma nejsou žádné názory.