---
ERSTE, NWR - Report of the 6th Republic 10th + View stock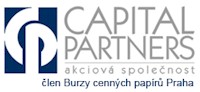 In the mid-week home market has seen more interesting and lively trading. Of course, the most watched, after the announcement of the acquisition, was one of NWR (+3,61%), which is considered above average liquidity directed above, though ultimately unsuccessfully fought to limit CZK 220. "Taking" Polish Bogdanka flourished even more when in Warsaw from the beginning traded above the offered price, ie on a new historical high. The positive trend of the domestic index, however, its weight contributes mainly ERSTE (+3,08%), which opened in Vienna area after crossing the border 30 EUR, which last traded a month ago. The shift has already indicated its Tuesday closing price 50denním above average.Competitive KB (-0.18%), however the next day suffering from lack of interest of investors in afternoon trading, and even directed into the red. Or stocks failed to Telefónica O2 (-1.62%), its conclusion that its offset this, respectively. actually a 20-month lows. In "red" concluded only illiquid ECM (-0.18%) and AAA (-0.29%). Increasing target price from HSBC helped to new highs 5měsáíční VIG shares (+1,86%). Another drop in the dollar on Tuesday positively evaluated for overseas investors in CME (+2,08%) and KITD (+2,49%). After Tuesday's trip below CZK 200 above this limit in the afternoon returned UNIPETROL (+0,55%). Tuesday's drop corrected PHILIP MORRIS (+3,13%), which in turn recover the boundary 9000 CZK. The approaching date for entitlement to a dividend increased trading activity on stock PEGAS (+1,11%).Index PX and ultimately improved by +1.2% to close at 1143.1 points a 3-week peak. Trading volumes increased further when the SPAD traded on 1.63 billion CZK. Much of it deserved CEZ (+0,95%), which found higher levels and more stable as a single SPAD threshold exceeded CZK 500 million traded. The actual closing auction time, however, recorded a volume of only 30 million CZK.
On Thursday, investors have available the updated recommendations for Erste, which, after breaking through technical barriers in Vienna succeeded in the end of trading, when closed at 30.70 euros, with a maximum of 17.8 Today, Citi responds by increasing the recommendation from "hold" to "buy", including the target price from 34 to 36 euros. ING target contrast decreases from 36 to 33.70 euros and confirms the "hold". The NWR is only now getting more investors to upgrade from Morgan Stanley price of 844 at 854 GBP, which we have already informed the same time yesterday morning. The planned acquisition of Bogdanka obviously complicated when two Polish pension funds, which together have nearly 20% share, is actually expressed that the offered price considered unreasonable.At the end of the week can begin to be alive again on the ECM, today and tomorrow when they take place in London meeting of holders of bonds and warrants, which may provide new clues about the future of society. Markets will now wait for the next macrodata and above the ECB and BOE decision on rates, respectively. rather to comment. In any event, the dollar continues to decline and close to the border euro has even 1.4, ie. is 8měsíčních new lows. This is a support commodity prices, while gold and silver once again reach new "highs", respectively. oil prices and maintain a higher level. Developments in the dollar should positively affect the management CME, which overseas investors can realize quite a title for this should be more support.The domestic macrodata be contrary to mention a better time industrial production, which in August increased by +12.9%, and retail sales also showed solid growth of +2.8%. Surprised by the trade balance, which only ended in a surplus of CZK 500 million when the expected 10-fold higher.
George Zendulka
CAPITAL PARTNERS as
This report, including a graph can be found atwww.stockmarket.cz
---
---
ERSTE, NWR - Report ČR z 6. 10. + akciový výhled
Diskuze a názory
Na dané téma nejsou žádné názory.