---
The situation on the U.S. stock markets of 07.10.10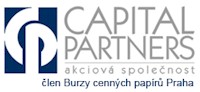 Stock markets in the U.S. closed mixed on Thursday near neutral values. Blue Chips The Dow Jones index fell by 0.17% to 10 948.58 points, the broader S & P 500 dropped by 0.16% to 1 158.06 points and the Nasdaq Composite Index appreciated by 0.13% to 2 383.67 points.
;
Shares have not experienced significant movement. Investors have traditionally been very cautious before issuing a comprehensive report on the employment situation, which will be published before the market opens today.Lackluster results of the main stock indices reached despite the fact that the requirements for unemployment benefit came out better than expected. Retailers then reported mostly solid comparable sales for September.
The relatively sharp turnaround came in the foreign exchange and commodity markets.The euro strengthened against the dollar on the first new 8měsíční maximum limit to 1.4. But then the course turned sharply and the European currency to the corrected level of 1.39. This of course reflected in the development of the commodity market. The price of oil fell by almost 2% to $ 81.67 per barrel. Gold saw the biggest daily drop since July this year, when its price fell to $ 12.70 at 1335 USD per troy ounce. The decline in commodity prices during trading on Thursday failed mining company shares.
Following the conclusion of the regular trading session reported quarterly financial results, Alcoa (AA). Unofficially, the earnings season was started. Profit in 3Q aluminum giant was 9 cents a share vs. exp. 6 cents. Revenues grew by 15% to 5.35 billion vs. exp. 4.95 billion.The company also increased the global growth outlook for aluminum demand this year from 12 to 13%. Stocks reacted to aftermarket growth by about 2%.
Shares of Adobe Systems Incorporated (ADBE) grew by more than 10% after The New York Times reported on the alleged boss of the company meeting with CEO of Microsoft (MSFT), which stirred up speculation about a possible takeover interest. Investors did not please the results of Marriott International (MAR). Company's shares fell by 6%. A weaker report came from the company and PepsiCo (PEP), which shares reacted to decline by about 3%.
The British central bank left its key interest rate at 0.5%. The European Central Bank also did not change interest rates, leaving it at 1%.

The initial requests for unemployment benefits fell to the October 2 to 445 thousand. vs. 455 thousand buds. This is the fourth decline in the last five weeks. The continuing appeal to Sept. 25 rose to 4.462 million vs.. exp. 4.45 million Comparable retail sales for September rose 2.8% vs. exp. 2.1%. Consumer borrowing in August fell by -3.3 billion vs. exp. -3.5 Billion.
Today will be published in the macroeconomic data: Number of newly created jobs in non-agricultural sector in September loops. -5 Thousand., The number of newly created jobs in the private sector exp. +75 Thousand., The unemployment rate exp. 9.7% in August wholesale inventories exp. +0.5%.
On commodity markets, crude oil Light Sweet is $ 81.37 per barrel and gold is worth $ 1335.60 per troy ounce. On the cross rates forex EUR / USD 1.3920 moving on the border.
Asian markets are as follows: Nikkei -0.99%, +0.30% HangSeng and Shanghai Comp. +3.13%.

J. Stekl
CAPITAL PARTNERS as
This report can be found on www.stockmarket.cz
---
---
Situace na US akciových trzích ze dne 07.10.10
Diskuze a názory
Na dané téma nejsou žádné názory.