---
Who deceives PSB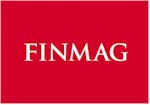 The last day of September shocked the Czech dairy industry, and with it an enthusiastic consumer of nejedním pomazánkového butter, report by the European Commission (EC) on the planned action for the Czech Republic. Not that perhaps the problem with the name of Czech delicacies did not know, but admit to any of you to shake the idea that it spreadable fat. By submitting the application, the Commission decided to end the arbitrary use of the "butter" that European regulations are reserved only for products containing at least 80% milk fat.
Commission did not move or Czech side (Ministry of Agriculture) has repeatedly emphasized the fact that butter spread is sui generis as butter, Produced in our country more than thirty years, and every consumer that much more well what to expect from him. The great danger might have been a random consumer from another EU member state. That may indeed give the European Commission for the truth, because the idea of ??incompetent French, German or Italian, chewing mouth that curves greased baguette with garlic cream cheese and jam is really scary.
Thus, if the Commission is able to just fight your follow through, they will in the Czech basin for future birthday parties eat sandwiches with the already mentioned roztíratelným fat.
But enough butter. Approximately two weeks before the announcement of the fat war there had been more like an interesting decision.The author this time was the European Commission, but the Czech National Bank, which decided to grant Czechoslovak Commercial Bank fined for the use of the PSB.
Protection primarily
These two seemingly unrelated events of September have one thing in common - protecting consumers from deceptive practices of suppliers. Its aim is naturally crooked legislative settlement of the relationship between suppliers and consumers (customers). It forces applied distortion as information asymmetry, business skills, complicated conditions, etc.
Completion of the article can be found at http://www.finmag.cz/clanek/21998/
Ivo Jenik is a lawyer of Partners
---
---
Koho klame Poštovní spořitelna
Diskuze a názory
Na dané téma nejsou žádné názory.