---
Crisis according to Vodicka: Men without respect, women without pants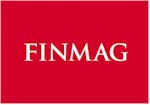 What Americans eat after the collapse of the New York Stock Exchange and how it changed their family and love life? Illustrative book offers an answer on which there is money, he wrote MF Dnes editor Milan Vodicka.
In addition to interesting figures and illustrative stories, however, ready to author a subjective view and a considerable degree of generalization. Publications can become familiar illustrations of information definitely should not be confused with economic or sociological textbook.
Needless to being on behalf of a man
The central theme of the publication became the everyday life of Americans. Vodickacrisis as a period during which the changed style of dress and men have lost confidence. It is because the crisis hit hardest. In addition to work because they took the self-respect and respect for women, who by then on their livelihood depended partners.
While the men who lost their place, they felt inferior, women avoid the queues at the soup, at least according to contemporary photographs. The truth is, however, seems to be that women hid company - introduced to them by the gates away from the bustle of the street. The suffering woman of that America has not yet been used or prepared.
Although women suffered similarly as men retain pride. And therefore men denied sexual intercourse. In part because that is chastened for their economic failure, in part because, to demonstrate that the time when their counterparts just passively listening, coming to an end."A man without work is not a man," said Mr. Vodicka Adams, an American who has ceased to be able to perform its function breadwinner.
The status of women in the household has changed and we can talk about the emergence of a new wave of feminism , which broke out in the U.S. fully in the 60 years. Of course only symbolically. In times of crisis to women for the past ten years, which reveled in boys hairstyles, skinny characters or short shorts, again began to look feminine. Because they wanted to conceal that they live in scarcity, and increase its attractiveness, returned to rtěnkám red, long hair and skirts. Remained, although mothers and housewives, but perhaps this feeling of need for them to maintain self-confidence that men were losing mass.They were women who decide what will shop, eat and whether there will descendant of the family.
Descendant? Dangerous luxury!
Love and starting a family crisis were not good. "Pregnancy was considered a double disaster," the author describes a time when family meant to increase the financial burden. Women, therefore, in times of crisis began to actively control their sex life.
Completion of the article can be found at http://www.finmag.cz/clanek/21931/
---
---
Krize podle Vodičky: Muži bez respektu, ženy bez kalhot
Diskuze a názory uživatelů na téma: Krize podle Vodičky: Muži bez respektu, ženy bez kalhot
Na dané téma nejsou žádné názory.