---
CEZ, CME, Fortuna - CR Report of 8 10th + View stock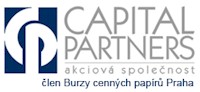 It was not until Friday week-long session was interrupted by other positive findings PX index. Like the previous days, although in the afternoon returned to the market optimism, complete relief for losses but not enough time. The PX Index closed lower by -0.36% to 1141.6 points. For the week, so mend his ways "only" about +1.32%. Its most negative weight on Friday he CEZ (-1.15%), where investors are still worried about possible interference and pressures within the expected increases in electricity prices next year.Below are stuck CME (-1.15%), when the company surprised the afternoon report on the issue of bonds with the daughter of CET 21 and "just" a confirmation of this view of management. Most investors, however, await the response from overseas, though the overall liquidity in the title was the lowest in more than 14 days. Below average activity is still holding on KB (-1.5%), which followed up on Thursday the negative direction. ERSTE (+0.2%) on the contrary, following the example of Vienna was able to gradually get up to losses. TELEFÓNICA O2 (+0%) are even traded back above the 380 CZK, eventually entered into neutral. correct the decline Thursday and tried to NWR (+1,07%), had made to the Polish antitrust authority application for approval of the proposed acquisition. Other commodity title UNIPETROL (+1,64%), the "nekurzotvorné" liquidity returned back above the 200 CZK.On the contrary, again similar to liquidity and a solid boundary regained after more than 5 months ORCO (+1,26%), where fading information about the Polish project. PHILIP MORRIS (+1,49%) approached the September highs. Total liquidity, however, fell on a Friday and we have already seen this session with a volume of 36 stores to CZK 1 billion. In conclude SPAD trades for CZK 794 million, the final auction contributed barely 19 million CZK.
At the beginning of the week there are no new corporate messages that appeared on the market on Friday. CEZ launched on schedule on Sunday about a planned outage 85denní 2.bloku Dukovany, where in addition to regular refueling will occur in non-nuclear part of the adjustments to the block and installed capacity reached 500 MW. On Friday evening the other hand started to complete refueling and repair of NPP Temelin Unit 1. At Friday's confirmation of this term management degree overseas gradually began to respond very strongly positive, even when attacking the border 27 USD. Finally finished at $ 26.16, which is about 460 CZK. Fared as well as other overseas title, which after nearly 5 months to get back above the 12 USD. Also the title once again responded positively to what is happening in forex, where the dollar to the euro holds 8měsíčních minima.At ECM, we have yet to see the official reports of the meetings of bondholders and warrrantů that were held on Thursday, respectively. on Friday. Today, the group Penta present details of the planned IPO betting company Fortuna. According to recent reports has actually offered a 35% share, respectively. 13.83 million shares offered + the current owner will issue 2 million new shares and, if necessary. additional 2.37 million shares as options for the over-allotment. Orders to take place from today until 21.10, when the maximum price for retail investors to reach 4.50 euros / share. Trading should be initiated according to some sources in Prague 22.10, according to others to 10.27, respectively. 10.28 in Warsaw. Macrodata us today virtually no waiting.The domestic inflation has been published, which in September was the month rather deflated when the consumer price index fell by -0.3% yoy then increased by +2%. Euro is still unwilling to correct, respectively. weak dollar helps to keep commodity prices higher. For example. Brent is from Friday afternoon to fall below 82 USD has recovered on the evening and held on Mondays at 84 USD.
George Ramakrishnan
CAPITAL PARTNERS as
This report, including a graph can be found on www.stockmarket.cz
---
---
ČEZ, CETV, Fortuna - Report ČR z 8. 10. + akciový výhled
Diskuze a názory
Na dané téma nejsou žádné názory.