---
The situation on the U.S. stock markets of 08.10.10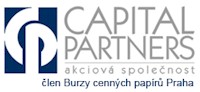 Stock markets in the U.S. on Friday were able to strengthen and ended the week with solid gains. Blue Chips Dow Jones on Friday increased by 0.53% to 11 006,48 points, the broader S & P 500 rose 0.61% to 1 165.15 points and the Nasdaq Composite Index appreciated by 0.77% in 2401 , 91 points. For the week, the Dow added 1.6%, the S & P 500 also strengthened by 1.6% and the Nasdaq Composite rose 0.9%.
The Dow Jones fell more than 11 000 points level, which is technically quite important. Indices S & P 500 and Nasdaq closed at the highest values ??from 12 of May. The growth in the markets occurred despite the relatively weaker report from the labor market. However, the positive influence prevailed weakening dollar and rising commodity prices. CRB Commodity Index is moving close to two-year highs. CBOE Market Volatility Index (VIX) fell by about 4% and fell to the lowest level in five months.
During Friday's trading profits accounted for the largest basic materials sectors and industries. Also managed to shares of companies that a significant portion of its sales are generated abroad (positive impact of a weaker dollar). The weakening U.S. currency in recent weeks is due to expectations that the Fed will in the coming months in the process of quantitative easing pouring into the financial system more money. The primary purpose of this event is to reduce real interest rates and promoting economic growth.
Following the conclusion of Thursday's trading session reported quarterly financial results, Alcoa (AA). Unofficially, the earnings season was started. Investors report received very warmly and shares grew by 5.66%. Shares of Caterpillar(CAT) increased by another 2% to 52 weekly maximum of 81 USD. This year, CAT shares have strengthened by 41%.
On the commodity market price of oil has strengthened by 99 cents to $ 82.66 per barrel. Since the beginning of the oil attributed to 4.2%. Gold jumped 0.8% to $ 1345.30 per troy ounce. Fared as well as other commodities including silver and copper. Gold from the beginning of the year already evaluated by 22.3%, silver enhances by 37.2% and 12.8% copper added.
Number of jobs in industry in September fell by 95,000 vs. exp. -5000. Number of private jobs for September rose vs. +64000. exp. +75000. The overall unemployment rate for September remained unchanged at 9.6% vs. exp. 9.7%. Average hourly earnings for September, mom vs 0%. exp. +0.2% And +1.7% yoy, according to the eyes.
Today will not be published no major macroeconomic data.
On commodity markets, crude oil Light Sweet is $ 82.93 per barrel and gold is worth $ 1349.90 per troy ounce. On the cross rates forex EUR / USD 1.3937 moving on the border.
Asian markets are as follows: Nikkei - holiday HangSeng +1.27% and Shanghai Comp. +2.49%.

J. Stekl
CAPITAL PARTNERS as
This report can be found on www.stockmarket.cz
---
---
Situace na US akciových trzích ze dne 08.10.10
Diskuze a názory
Na dané téma nejsou žádné názory.