---
Harry Markowitz: Avarice is his own man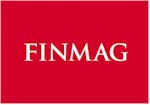 "Goldman Sachs? These bankers were always all the dodges. They are no longer greedy, they are insanely greedy, "said Harry Markowitz, Nobel Prize laureate in economics and spiritual father of modern portfolio theory.
You are the spiritual father of modern portfolio theory , which is characterized by a focus on asset classes. It is said that the financial crisis was exceptional, since virtually all asset classes headed down the same time. It even says your theory is partially invalid.
But from the perspective of my theory, nothing unexpected happened. Asset class headed down as can be expected. The theory allows for the fact that each class of assets goes down differently. This is what happened.Shares of companies with high capitalization fell by 38 percent, corporate bonds by five percent, the so-called emerging economies by 60 percent.
But critics say that just because all the asset classes targeted at a time like this down, it appears that your portfolio theory is not universally valid.
As I said, they headed down the asset class, but different strokes. Thus, as expected. But remember, our portfolio theory does not optimal as a single portfolio. For some it will yield more optimal at higher risk for another lower return with lower risk.It depends on the investor or another, whether it prefers a long-term high-risk and high returns, or are content with low yields at low risk. It depends on each, with which the portfolio is willing to live, so to speak. An investor with a greater appetite for risk, while in a crisis like this - and such crises occur - somebody will lose more than cautious, but also long-term average, earn more than the cautious, which is not fallen as much during the crisis.
You said that such a crisis occur. So even this was not particularly special?
The year 2008 was not extreme, it was not anything special ever, it was not no black swans, as Nassim Taleb says. When you look at the graph - the annual stock returns of large companies, not only in 2008 that was not extraordinary, extremely bad, not even the worst. In the period since 1926, sharing the second place among the worst years.
What year was the worst?
I do not know it from the head, possibly 1932 or the 1933rd But not 1929, because until October of that year went up courses. In 1929, the bad days, but the difficult years when it occurred. Also in 1937 was not too good.
What do you think about the theory Taleb ? It is now very popular.
There are days of black swans, but it never happened the year the black swan. Occur particularly bad days, but never particularly bad years.But this means that if someone is so stupid that its portfolio considerably zapákuje (invested with a high proportion of borrowed funds, note. Red.) On the assumption that the event will never be a black swan, or during a particular day, so it can come during one - very bad - the day "on the black swan," a lot of money.
How to defend against such declines?
Maintain a reasonable portfolio of stocks and bonds, to be in the ratio 60:40. Let me give an example. Suppose an investor saving at that rate for retirement. Let's say a million dollars, which divides the putting on 600 000 shares and 400 000 in bonds. Assume that the bonds are fifty-fifty business and government. Business will go down in a crisis, the government upwards of 600 000 shares in a crisis to happen in 400 000.400 000 in bonds but remains. Instead of a million and has 800 thousand. His advisers would have to say that it just may be - may not be able to retire under such conditions as he has imagined, you may have to work a year or two longer. But look, the Standard & Poor's 500 was very dirty substantial part of the losses from the time of financial crisis, so if the investor did not do anything exceptionally stupid, is not particularly corrupt. That is to say that 2008 left a huge dent, but wept especially those who carelessly risked and are extremely zapákovali.
Completion of the article can be found at http://www.finmag.cz/clanek/22011/harry-markowitz/
---
---
Harry Markowitz: Hrabivost je člověku vlastní
Diskuze a názory uživatelů na téma: Harry Markowitz: Hrabivost je člověku vlastní
Na dané téma nejsou žádné názory.