---
U.S. futures on October 12, 2010: a weaker indication before, FOMC Minutes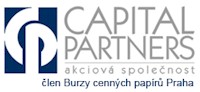 In yesterday's lackluster trading day, which was influenced by the Columbus Day holiday (bond market closed, lack of pulse and investors in the market), while the stock markets work, but obviously in a standby mode. This also corresponds to the result when the de facto indices did not move too much in their numbers.
Today's futures indications so far are directed into negative territory in the absence of significant impulses from kursotvorné makrosféry and HV will focus more on the stage after hours.
The macroeconomic indicators can therefore give the FOMC Minutes of 21.9 this year, although when the expected change in rates and no it did not, however, we could learn the views of individual members of the FOMC Fed quantitative easing process eg through purchases of government securities the central bank. The Fed has once again sit second -3. November this year and in the meantime could create a harmonized view of some members of the FOMC to continue the second QE Market Speculation in this direction with that option seriously calculate.
The economic performance of the season will be expected to direct the company to Intel (INTC), which shall record the 3.Q. in after-hours with the assumption of EPS at $ 0.50.
CBOE VIX Volatility Market Index fell to $ 18.96, ie $ -1.74, respectively. -8.41%, The lowest state from April this year, but it is a technical matter because of the change items option contracts for the calculation of VIX index.
In a speech yesterday night (by CET) the new vice president of J. Yellen said the Fed to see the danger of low rates in relation to a possible "bubble" economy is still vulnerable and the solution could be to good regulation.
Petrochemical company Chevron Corp. (CVX) will sell 23.44% stake in Colonial Pipeline Co. pipeline. for approximately U.S. $ 890 million state fund the largest South Korean National Pension Partnerships with Kohlberg Kravis Roberts (KKR).
On commodity markets, NYMEX WTI crude oil is $ 81.19 per barrel and gold is the price of $ 1343.60 per troy ounce. The forex cross rates are EUR / USD 1.3803 at the border, there has been a strengthening U.S. dollar.
Current indications futures yet too "play into the hands" and the DJIA -75 points, Nasdaq 100 -16 SP 500 points and -9.50 points.
CAPITAL PARTNERS as
J. Stoulil
---
---
US futures dne 12.10.2010: slabší indikace před zahájením, FOMC Minutes
Diskuze a názory
Na dané téma nejsou žádné názory.