---
Finance
  |  November 29, 2010 17:23:18
Euro looking bottom peripheral European bond yields are looking for ceiling and poor auction of Italian and Belgian bonds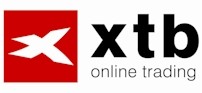 Monday should be a day of calm and reduce risk aversion. At least in the minds of representatives of the euro zone, IMF and Irish officials, who agreed yesterday to help indebted Ireland. Today, however, shows that these ideas were odd. Not only the common European currency remains under pressure, but the yields on bonds of countries europeriferie constantly growing strongly. The favorable effect of approval of a detailed plan to rescue the Irish government had only several hours duration.
Euro for the third hour of the dollar traded at 1.3113 with a negative tendency. Decreases but also on other currency pairs. Investors are fleeing contrary to safe harbors of the U.S. dollar and Japanese yen.
The cause of the problem of the euro became the auction of Italian and Belgian bonds. Countries that are still a few weeks ago were considered minimal risk. Indeed, Belgium has no short or letter PIGS (P - Portugal, I - Ireland, G - Greece, S - Spain) and Italy will fit only into PIIGS expanded abbreviations.
Auctions are not wrong. Not only the required interest in both countries soared to higher levels than in previous auctions, but Italy is not even wrong part of the bond market place - no one is offered at an interest rate did not. In addition, the so-called bid-to cover ratio, which measures the demand for bonds has fallen far below 2.00 in both countries.
Italy sold a ten-year bonds with interest rate 4.43%, which is almost half a percent more than in the previous auction. Bid to cover stands at 1.27 (previous auction 1.42). Three-year bonds sold with 3.86% interest rate and the bid-cover 1.38. Belgium did not fare much better, although the required revenues were lower than those of Italians. Ten-year bonds placed on the market for interest rate 3.75%, which is, as in the case of Italy, almost half a percent more than in the previous auction. Bid to cover, however, fell far more than in Italy - by 0.60 percentage points to 1.76. Also, auction bonds with other maturities fell in all parameters worse than in previous auctions.
Investors feel that the euro area even when their best efforts can not ensure full payment of bonds of all countries and for their risk of requiring increasingly higher yields. The cost of debt financing are becoming disproportionate to bankruptcy and driven at least in some countries seems to be inevitable. Impact on the European currency could be deadly. Today's auction was proof that debt problems do not leave Europe, on the contrary. More and more are drowning in debt and, as in the case of drowning, which catches at straws, he begins the euro area.Even if she eventually managed to capture and get to shore, it is not clear that survive subsequent shock.
Bond yields in selected European countries from here this afternoon:
---
Last news from the section Finance:
---
Euro hledá dno, výnosy dluhopisů evropské periferie hledají strop a nepovedené aukce italských a belgických dluhopisů
Diskuze a názory
Na dané téma nejsou žádné názory.