---
The market for sugar production deficit facing the further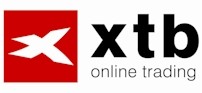 According to Czarnikow Group Ltd.. caused the adverse weather in the summer months of cultivation in many countries, substantial losses to crops of cane or beet, resulting in a revision of the estimated balance of the sugar for the season 2010/2011 into a deficit in supply in the volume of 2.8 million tonnes. Total global production of sugar cane would be under Czarnikow fall, by 2.4% to 134.5 million tonnes from 137.9 million previously Predicted tonnes. It results in particular decline in production and yields of plants in the top producer and exporter, Brazil, hereinafter referred to in South America, Australia and India.
Other major countries that have suffered losses on outpute include Russia or Pakistan or China, and the need for these rezultuje as well as other consumer countries to import the commodity. In 2010, global consumption is forecast at 167.5 million tonnes, a quantity, for the year 2011 to 170.8 million tonnes. Chinese production is expected at 11.5 million tons, less than they said the latest projections (12.2 million tonnes), demand will reach 14.3 million tonnes, probably (landscape is the world's second top konzumentom commodities).
In other news, the EU postponed the plan for additional export 350,000 tonnes of sugar in order to mitigate the increase in world prices, which announced earlier this month in December.
Russian production recorded in 2011, likely to further decline in view of the adverse impact of dry weather in recent months (summer) at harvest. Output Europe's largest producer drops by 14% to 2.85 million tonnes, which is less compared to last season (3.13 million tonnes) as well as previous estimates (3.32 million tonnes). Landscape plans to increase sugar imports by 32% to 3.15 million tons in the season 2010/2011.
Yesterday's trading on the sugar market is centered around the spirit in a stable with a slight decrease in value after the rise in daily maximum of 28.67 USD/100 lbs. Today, commodity price continues býčej humored, when 100 pounds of sugar currently sells for 28.66 USD/100 pounds, while the value of the slowly rising commercial seance was fifth in a row.Sugar price support both information on the fall in Indian production and possible export restrictions on the landscape, as well as the latest data on production in Brazil. The land for the first two weeks novembrové decreased production in the main central production region in the south medziročnom by 5% compared to 1.46 million tonnes. On the other hand, Local Association Unica, stated that since the beginning of the new season 15.novembru production reached 32 million tonnes, which is by 22.2% over the same period last year.
In the short term can the price of sugar continued to grow, it also signaled minulotýždňový Bloomberg survey among analysts, brokers and traders, whose participants stopped to increase the value of commodities in this week of the fiscal.Perspectives in the resistance is again at 29.00 USD/100 pound, or even higher, support at 22-day average of 28.17 USD/100 kĺzavého lbs.

Author: Vanda Zajacová (vanda.zajacova @ xtb.sk)
---
---
Trh s cukrom čelí ďalšiemu deficitu produkcie
Diskuze a názory
Na dané téma nejsou žádné názory.