---
Finance
  |  December 06, 2010 11:23:18
Bernanke: No action by the Fed's unemployment rate stood at 25%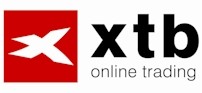 In the 60-minute interview about the economy the Fed's Board of Governors Chairman Ben Bernanke with concern for CBS said it was the worst U.S. economic recovery in history. The labor market remains in crisis, the unemployment rate moves above 16 months 9.5%. In November the number of unemployed jumped by 276,000 to 15.11 million and the unemployment rate rose by 0.2% to 9.8%. It is roughly the same level as in June 2009, when she recovered from the crisis.
By the end of 2009 the economy has lost eight and a half million jobs so far generated only about one million new jobs. The unusually high level of 40% long-term unemployment indicator moves.Without the Fed's actions, the unemployment rate was much higher, comparable to the Great Depression of the 30s of last century at 25%.
The panic in 2008, the U.S. central bank had to act very quickly and aggressively. Spent to rescue the financial system about $ 3.3 trillion and cut main interest rate almost to zero. In response to the slow recovery of the economy the Fed last month launched a second round of quantitative easing. Plans to end the second quarter to buy bonds worth 600 billion U.S. dollars and is prepared if necessary extend the program.
Loose monetary policy the Fed has averted the threat of a deflationary spiral and to reduce high unemployment. According to the Fed chief will take four to five years to reduce unemployment to 5% to 6%.Despite the gloomy economic outlook double the U.S. economy there is no recession.
Asked whether the economy still has not achieved sustainable growth, Bernanke said that this level is close to two and a half percentage point, but the key is to maintain a stable unemployment rate. The debate concerning the extension of tax relief will be a hot topic this week on Capitol Hill. The head of the Fed's long-term measures should be on reducing the budget deficit, currently is not suitable climate.
---
Last news from the section Finance:
---
Bernanke: Bez opatření Fedu by míra nezaměstnanosti dosahovala 25%
Diskuze a názory
Na dané téma nejsou žádné názory.