---
NWR, CEZ, PM - Report of CR 12.9 + View stock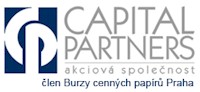 Thursday's trading began optimistically when the PX and got to a monthly maximum level of 1180 points. Optimism, however, mainly on two major titles, fades and eventually began to mend his ways and index of only +0.27% to 1169.1 points. Thus began a negative effect especially CEZ shares (-2.51%), which was directed almost exclusively to the south. Positive opening did not last KB (0,17%), which was again the most liquid emissions, but is already 5tou closed session in a row below. Conversely ERSTE (+2,77%) after Wednesday's holiday break in Vienna awakened to growth, like many other foreign banks.The last of the major emission Telefónica O2 (+0,84%) since the beginning of Wednesday's decline was also adjusted the final auction. Traded solidly with NWR (+0,47%), which failed to grow to keep lunch at 236 CZK. Reported sales of additional shares by CEO A. Sarbu held contrary CETV below (-1.15%). Profit not hold UNIPETROL (-0.1%). High above the average activity recorded PHILIP MORRIS (-1.23%), which approached the limit of 10000 CZK. The biggest loss, however, recorded the ECM (-5.47%), so that the previous strong growth, after all this time for a lower liquidity, targeted contrast strongly below. Competitive ORCO (-0.05%) is practically the next day again traded. Contrast, solid growth and activity of the last days he retained PEGAS (+1.8%). Trading volume in SPAD rose to 2.29 billion CZK solid, final auction contributed CZK 58 million.
On Friday, are available, among a number of updated recommendations. NWR lived to see the increased recommendation from "neutral" to "buy" from BofAML. Deutsche Bank confirmed it reduced the recommendation 'buy' target of 300 to 285 CZK. Reducing target prices continues to CEZ, where this time today BofAML sníížuje active target from 900 to 810 CZK and confirms the "neutral". CEZ also applies to information that the Minister J.Drábek plans to use the pension reform next year CEZ dividend on its financing.This scenario is in favor of his party colleague M.Kalousek. A.Svoboda Sales Director said that the company has already sold for next year's entire production. Yesterday, Fitch credit rating agency established in 2011 the four largest Central European utilities, including CEZ, rating outlook to "stable", but rather on the title outweighed the negative recommendation from Credit Suisse. He even went against the direction of energetic rival E.ON and RWE, which yesterday issued a long time earlier, he also suffers from a number downgrade. A positive energy is still not developed for the price of electricity, which, unlike other commodities rather stagnant. Target prices from 450 CZK Morgan Stanley shares much later Telefónica O2. Asian markets were mixed again, U.S. futures "green" neutral. Commodity prices at the level of the previous days. Important macrodata we will see more to the end of our business.We'll see if Friday for at least manage to get into profit KB ERSTE would at the beginning to get further above, due to the higher end včerejšímu in Vienna. Interest could also persist NWR yesterday afternoon, lost profits and part of yesterday's slump could be corrected and CEZ. Overall, at least in the morning so we could see above the domestic market.
George Zendulka
CAPITAL PARTNERS as
This report, including a graph can be found on www.stockmarket.cz
---
---
NWR, ČEZ, PM - Report ČR z 9.12. + akciový výhled
Diskuze a názory
Na dané téma nejsou žádné názory.