---
U.S. futures of 13.12 2010: Introduction Week embarrassed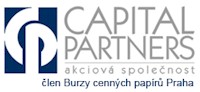 After another positive week closed trading on Wall Street today has not found indications of futures markets, and specifically not in clear form, rather some are already excited about participation in the market for tomorrow's FOMC meeting result of the Fed and the process can specify the QE2.
The European market has come in terms of the direction of positive information and trading major stock indexes are located in more than 0.5% increase.
The economic calendar is empty today, de facto, so this segment result in any impulses.
A few sentences about the activity in mergers and acquisitions where the company Wellstream British take over by General Electric (GE) for around L 800 million, ie 786 GBP / per share (including a special dividend 6 GBP / share). In addition, Sanofi-Aventis (SNY) according to Friday's speculation has officially announced the extension of the offer to purchase shares of Genzyme for 69 USD / share to 21 January 2011 (not yet acceded to the offer of only 0.9% of shareholders). Reckitt Benckiser Group as a British manufacturer of consumer goods, announced an agreement to acquire Paras Pharma Company of India (personal care products) for 460 million GBP.
The Chinese government is likely the target of new loans in 2011 to 7 trillion. RMB (1.1 trillion. USD), inflation should be 4% economic growth at 8% and monetary expansion are calculated at 16%.
German carmaker Daimler AG plans to invest 3 billion to increase car production at its branch in China, the company intends to EUR 200 million of this amount to invest in opening a new branch in Beijing.
Moody's Ratings leaving Spanish banks rating outlook to "negative".
On commodity markets, NYMEX WTI crude oil is on course $ 88.94 per barrel and gold is the price of $ 1389.90 per troy ounce. The forex cross rates are EUR / USD at 1.3243 limit.
Current futures really very embarrassing, as the DJIA is +7 points, Nasdaq 100 +1,25 points and SP 500 is neutral.
CAPITAL PARTNERS as
J. Stoulil
---
---
US futures dne 13.12. 2010: úvod týdne rozpačitý
Diskuze a názory
Na dané téma nejsou žádné názory.