---
U.S. futures on December 15, 2010: vs. macrodata file. economy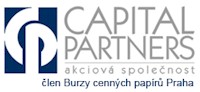 Further to yesterday's closing stock trading mixed with the main indices not too distant from the neutral value, is now going to fight on two "fronts". First, it is by economic calendar macro-hearty song, and to report on the future of Europe in solving fiscal and debt issues.
Evidence of "smoldering" Eurozone problem is the information that the credit rating agency Moody's Investors Service placed the ratings of Spain at the level of Aa1 to review with implications for possible downgrade. In addition, former German Chancellor Helmut Schmidt told the Die Zeit that the country must be ready to sacrifice sovereignty, and more money to save euro, said that Germany in the past also contributed massively to the conflict in the euro area, restoration of national currencies would have a major impact on living standards and exports.
It is active in his announced today the Austrian central bank, which first announced that the latest stress test its banks are resistant to the new crisis (the crisis scenario for the top 6 banks pointer reachesTier 1 values ??of 7.7%). Then he signed up again with the news that Austrian banks can write off an additional 6.5 billion, though they wrote off a total of 22 billion (volume of bad loans should peak in mid-2011).
Swedish As expected, the central bank raised key interest rate repo rate by 25 bp. to 1.25%.
Makroúdajů list contains the following items: MBA Mortgage Aplications, CPI (MSM) in November with exp. 0.2% in the core form, waiting 0.1% below the CPI (yoy) in November with exp. 1.1% and 0.6% of the core form, Empire Manufacturing for December with exp. 5 points, the Industrial Production for November with the number 0.3%, capacity utilization for November to be 75%, NAHB Housing Market Index for December is expected 16 points and eventually oil and derivatives from it.
According to the China Daily China may not increase from 2011 tariffs on exports of 10 rare minerals, but are not yet known details.
On commodity markets, NYMEX WTI crude oil traded at $ 87.47 rate per barrel and gold is the price of $ 1387.40 per troy ounce. The forex cross rates are EUR / USD at 1.3295 limit.
The value of futures on the major indexes are still in the hole, namely DJIA -48 points, Nasdaq -11.45 100 SP 500 points and -6.50 points.
CAPITAL PARTNERS as
J. Stoulil
---
---
US futures dne 15.12.2010: soubor makrodat vs. ekonomika
Diskuze a názory
Na dané téma nejsou žádné názory.