---
Business confidence in Japan began to deteriorate in 4Q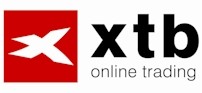 Business confidence in the key Japanese manufacturing corporations, after six consecutive quarters of growth began to deteriorate. In addition, the outlook for the next quarter is negative. Sentiment large corporations still exceeds the small and medium enterprises. Indicator continues to show growth of investment, profitability and stable outlook indicates the employment indicator.
Business Climate Indicator large manufacturers in Q4 declined by 3 points to 5 percentage points, while in Q3 jumped 7 points on a two-year peak of 8 points, said the latest survey "Tankan" Bank of Japan. The result eventually surpassed expectations by two points. For the quarter to March 2011 BOJ estimates -2 points.The worst business sentiment in Japan was recorded in the first quarter of 2009, when the index fell to -58 from -24 points.
Confidence of large non-manufacturing businesses fell in Q4 by 1 point to 1, majority consensus assumed zero. The confidence indicator for medium-sized manufacturers in the quarter fell by 3 to 1 point, while for small corporations has improved by 2 points to -12. For the quarter to March 2011 BOJ projects significant deterioration to -13 points to -11 points respectively.
The survey was conducted from November 11 through December 14 to 11 183 companies and reflects the ratio of positive and negative evaluations. The recovery in overseas Q3 supported large export-oriented corporations, medium and small businesses still face weak domestic demand. Japanese yen climbed against the dollar, a new 15 - year maximum.FIGHT in mid-September for the first time in six years intervened against the yen. Corporations are estimated for the 2H 2010 average exchange rate of 83.44 yen per dollar, weaker than 89.44 yen expected in Q3.
Other improvements noted Capex outlook of capital investment. Large corporations in all sectors plan to increase investment this year by 2.9%, after a decrease of 15.5% in 2009. As expected, this means a revision upwards compared to 2.4%. Medium and small manufacturing corporations this year plans to increase investment by 4.7% and 8.3%, non-manufacturing businesses continue to expect a decrease in investments.
The Corporation of the estimated earnings growth of 28.2% after a decline of 4.3% in 2009, including major manufacturers of 57.8%. Employment indicator recorded in only a slight decrease in Q4, but outlook is stable.
---
---
Podnikatelská důvěra Japonska se ve 4Q začala zhoršovat
Diskuze a názory
Na dané téma nejsou žádné názory.