---
The situation on the U.S. stock markets of 15 December 2010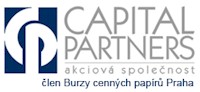 Tuesday's trading began in the first hour of total satisfaction, but over time there were signs of profit taking. Some investors are tuned for a possible correction and, therefore, use every opportunity to realize accumulated funds.
For important events should be mentioned announcement Moody's Ratings, which placed the country to review rating with negative outlook, as well as Portuguese 3 monthly auction of treasury bills with a weaker resultthan expected.
The final values ??of the main stock index recorded the following states: blue-chip Dow Jones Industrial Average is the value of 11457.50 points (-19 points, respectively. -0.17%) Nasdaq Composite Index ended at 2,617.22 points (- 10.50 points, respectively. -0.4%) and the broader index Standard and Poor's 500 is the niveau 1235.23 points (-6.36 points, respectively. -0.51%).
U.S. Senate approved a package of tax relief respectively. extension of 2 years (including employment insurance) for 858 billion USD and the law goes to Congress, where such approval may not be an easy matter.
U.S. government to sue the company BP Plc (BP) due to oil spill in the Gulf of Mexico, a group of companies affected were also included Anadarko Petroleum and Transocean.
The bond market continued pressure on revenues, with the 10Y Treasury Bonds yield fell to 3.558%, the highest since May this year the state
As noted by the rating agency Standard and Poor's Ratings increases long-term credit rating of China "A +" to "AA-" long-term perspective "stable". For Hong Kong Standard & Poor's raises credit rating to "AAA" long-term currency outlook is "stable".
The commodity markets, the NYMEX WTI crude oil on the value of $ 88.45 per barrel and gold price is $ 1382.60 per troy ounce. The forex cross rates are EUR / USD at 1.3220 limit.
According to the economic calendar will be reported to the Macro Indicators: Housing Starts in November with exp. 550K, ie +6% mom, Building Permits for November with the number of 560K, which is +1.5% mom, as well as state of the current account balance for 3.Q. with a negative balance of -126 billion USD Initial Jobless Claims to 11.12 425K with a digit, continuing demands to be 4115K and the Philadelphia Fed index well in December with a value of 15 points.
The Asian markets are traded in the hole, and the Nikkei 225 is +0.01%, HangSeng is -1.33% and Shanghai Comp. -0.46%.
Current futures still at an early stage and the DJIA is - 6 points, Nasdaq 100 +1,25 SP 500 points and -0.40 points.
CAPITAL PARTNERS as
J. Stoulil
---
---
Situace na US akciových trzích ze dne 15.12.2010
Diskuze a názory
Na dané téma nejsou žádné názory.