---
CEZ, KITD, UNIPETROL - Report of 16 CR 12th + View stock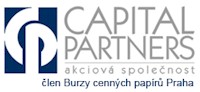 Thursday's session meant for the domestic market further shift above. Index PX attributed more than 1% and moved well above the 1200 points. Finally finished the session just below the mentioned limit is +0.62% gain, but more than the new maximum 4měsíčním. Played a major role again mainly banks. Unlike Wednesday, however, KB (-1.26%) has been significantly less active when held in the afternoon until near the end of Wednesday. Perhaps the sale of receivables information for bets sent the title below. ERSTE (+1,24%) as quickly directed above all, and although profits lagged, almost closed at 8měsíčním maximum.The shift was recorded for CEZ (+1,72%), while Goldman Sachs, target price has changed again. Telefónica O2 (+0,26%) tried Wednesday to correct the decline, eventually with only slight success. The minima 2měsíčních tried to correct and illiquid UNIPETROL (+1,05%). Conversely, above-average liquidity returned PHILIP MORRIS (+0,08%). The continued growth of NWR (+1,01%), which, after 7 months and traded back above the 250 CZK. Most, however, improved their sales FORTUNA (+3,25%), again probably due to reports of problems Sazka. Excluding illiquid ECM (-2.27%), SPAD only 2 shops, the most volatile shares failed to VIG (-1.54%), which primarily had to make up for foregone conclusion from Vienna. Total volumes of trading in SPAD amounted to CZK 1.125 billion, the final auction of the 43 miles. CZK.

At the end of the week again available information concerning the company CEZ. HN, referring to the Executive Director D.Beneše state that "solar Act" will reduce next year's profit of CZK 4.6 billion, but this is a whole with no previous estimates. However, the total profit should reach just over 42 billion CZK, which is likely to be below current market forecasts. Conversely This year's earnings reach 47.5 billion CZK, ie. more than last predicted in November by 46.7 billion CZK. Supervisory Board in addition to economic issues and discussed the question of extension of Temelin.Finally agreed to shift the terms of the initial calendar year when the company anticipates that it is not necessary to its development capacity earlier than in 2023.

Unipetrol announced that the fire from the beginning of the month resumed production of hydrocracking unit at the refinery in Litvinov. In this context be noted that oil prices are stagnating, respectively. can be observed after a few weeks back the difference between the expansion of U.S. oil and Brent severomořským for about 3 dollars. Coal prices are doing even a little better when they hold with their "highs".
ORCO last night headed above, this should be reflected on the title a positive impact on our market.
Likewise KITD shares, which soared yesterday in overseas already at maximum 3 years, should further increase their highs on the PSE.With the title still, given how he got on the PSE, trades only few investors. Overseas the other hand, still under selling pressure keeps CME, which there yesterday did not want development in forex, where the dollar strengthened. Today, however, contrary dollar weakens. Asian markets are mixed, U.S. futures, good night, despite reports of companies (Oracle, RIMM), neutral. Macrodata major markets are now not receive.

George Ramakrishnan
CAPITAL PARTNERS as
This report, including a graph can be found on www.stockmarket.cz
---
---
ČEZ, KITD, UNIPETROL - Report ČR z 16. 12. + akciový výhled
Diskuze a názory
Na dané téma nejsou žádné názory.