---
Political unrest in Côte d'Ivoire cocoa support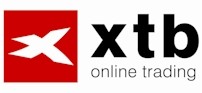 Price of cocoa in the previous week has seen a significant increase in value when during the seance three spoke of more than 370-resistance points above 3000 USD / metric ton and, consequently, over 3100 USD / metric ton (maximum at 3137 USD / metric ton). Given this sharp rally and technically prekúpené market conditions, however, was subsequently výpredajom contracts and the correction value back to the Support at 100-day average kĺzavého (2870 USD / metric ton). From this level the price of commodities was reflected in this week progresses continuously toward the north again, with yesterday once again overcame the level of 3000 USD / metric ton with daily high at 3041 USD / metric ton.
The price of cocoa to maintain current levels, particularly senior political situation in Côte d'Ivoire, top producer and exporter of commodities, in light of recent presidential elections that led to victory north of the candidate, Alassane Quattara (51.4%; candidates are supported by the U.S., EU, AU Union). Supporters accused the previous winner of the election of the President, Laurent Gbagbo of discrimination severanov, he refuses to abandon the presidential chair (many countries ask him to leave the country and the rule of law disposed Quattarovi). During stretov new followers and security forces of President Gbagbo took place during the previous two days to killing 32 people and where the situation neupokojí and tension and violence will continue, concerns have emerged about a new outbreak of civil war in the country.This situation is also affecting the growth of cocoa prices in view of the possible negative impact on the supply of cocoa beans transported from farms to ports and exports of the country.
Due to these factors, cocoa and the potential value and further enhance the current price a.m. today at 3009 USD / metric ton of potential growth back to 3100 USD / metric ton and supportom at 2940 USD / metric ton. Because next week will be week of xmas is possible in this market, as well as other soft commodities markets, so, expect in the short term movements somewhat, neutral evolution.
This is also confirming the Bloomberg survey, specifically concerning the sugar market, among 12 analysts, brokers and traders, according to which 5 of those asked stopped at the stable development of the sugar price in the next week almost without changes, 4 assumeand 3 predikujú growth in value.
Author: Vanda Zajacová (vanda.zajacova @ xtb.sk)

---
---
Politické nepokoje na Pobreží Slonoviny podporujú kakao
Diskuze a názory
Na dané téma nejsou žádné názory.