---
A brief summary of U.S. markets on 05/31/11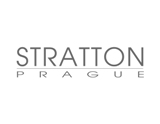 The final session in May markets perceive the positive introduction when caught in the main indices of approximately 1% increase. The obvious reason was the announcement that Germany, a second rescue package for Greece following his unsatisfactory position with regard to repayment of loans already from the first tranche of emergency Eurozone. So far it does not seem to Greece at some time soon succumbed to pressures on its budget balance.
The problem remains, however, another view of the debt crisis of the EU when it has also implemented a certain way did not manage to help Ireland, Portugal or some means should also requested Spain to Italy. Very serious questions, no solutions ....
However, U.S. markets have also recovered at the end of the bad macrodata (Chicago PMI, Consumer Confidence) and successfully completed Tuesday's session positively.
Major U.S. stock indices ended the month of May is as follows: Dow Jones Industrial Average is the value of 12569.80 points (+1,03%), Nasdaq Composite has a level of 2835.30 points (+1.37%) and Standard and Poor's 500 is located at 1345.20 points (+1,06%). Monthly performance, however, remained negative and the DJIA lost -1.9%, Nasdaq Comp. eased 1.3% SP 500 and corrected by -1.4%.
CBOE Volatility Market Index (VIX) finished the $ 15.45 level, ie, $ -0.53, respectively. -3.32%.
Alternative energies has been doing in relation to the decision by Germany to curb work is by 2022, so as Siemens strengthen its business due to wind turbines. A solid day should also share the solar sector (eg First Solar, etc.).
The commodity markets are now on the NYMEX crude oil is on course $ 102.82 per barrel and gold at the COMEX is the price of $ 1533.10 per troy ounce. The forex cross rates are EUR / USD at 1.4417 limit.
Today macrodata program include the following: MBA Mortgage Index ADP Employment Change for May with exp. 170 thousand. (Number of jobs in the private sector), the ISM index in May with the number 57.6 points, Construction Spending for April with exp. -0.5% And finally report on sales of cars.
June first Asian trading yielded many positive factors, while the Nikkei Average ended up +0.27%, -0.30% is HangSeng and Shanghai Composite is a neutral state.
Indications on the major U.S. futures indexes passed the buck and the DJIA -10 points, Nasdaq 100 -2.75 points and -0.50 points SP 500.
---
---
Stručné shrnutí US trhů dne 31.5.11
Diskuze a názory
Na dané téma nejsou žádné názory.