---
Vlastimil Tlusty: True opt-out? Choice!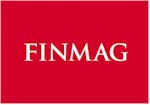 Dusan Sramek, Economics, 1/6/2011
"The planned pension reform is not any real reform. The only alternative is a gradual reduction of state-guaranteed income," said Vlastimil Tlusty, a former ODS economic expert and Minister of Finance.
How would you rate the government proposal for pension reform?
This is not a pension reform, because the government's proposal does not address this matter. The emergence of the so-calledsecond pillar, into which enter only those who can count, it will be convenient for them, is likely to constitute such a small percentage of citizens that it will be practically negligible. The basic problem of the aging population and decreasing number of contributors to pension insurance, it is excluded. I fear that the proposal is merely a response to the lobbying pressures of several influential big business in an effort to create a system where people save more just in their funds. If you look around Europe, so you'll see that everywhere, where something similar was introduced, it is today undermined or even abolished. This route is more abandoned than that it was promising solution.
You do not see an advantage in that it captures some of the money from the pension funds of consumption and changes in investment?
If the state wants to encourage thrifty citizens and not be limited to support for building savings. It is true that the building society is poorly named, but it was state-sponsored savings motivating people to take the place of living to save more debt. I deduce from that that this government is to promote thrift citizens. Carry it as a strange way, as if over pension reform, it seems pointless. Although it is a motivation for people with higher incomes. At a time when revenues from the pension funds are not much of anything that I would not overestimate the investment momentum. Relying on a collective to ensure higher income groups think more of a leftist account. These people should be brought to the attention that they have to take fate into their own hands, and that they therefore have to find their own most acceptable form of security for old age - whether they are investment properties, apartments, a higher number ofchildren, etc. But to push someone into a certain form of security for old age do not consider it good.
Continuation of article can be found at http://www.finmag.cz/cs/finmag/ekonomika/vlastimil-tlusty-skutecny-opt-out-moznost-vyberu/
---
---
Vlastimil Tlustý: Skutečný opt-out? Možnost výběru!
Diskuze a názory
Na dané téma nejsou žádné názory.