---
Wall Street: Opening 02/06/11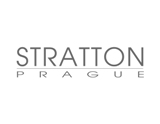 After Wednesday's joint "flushing" of all 3 major stock indices on the order of -2.3% to U.S. markets again somehow managed to mobilize and futures indicated before the session went into a plus.
Of the items assessed macrodata follows: initial requirements were at the level of unemployment 422 thousand. vs. exp. 413 thousand. and ongoing requirements3711 thousand. vs. 3688 thousand assumption., as well as labor productivity 1.Q. came out with the number 1.8% vs. expectations of 1.6%, unit labor costs were 0.7% vs. expectations of 0.9%. In 16 hours we still waiting for corporate orders. So far evaluation is based on much better than yesterday.
Major stock indexes begin trading on such insignificant states: DJIA +0.1%, Nasdaq Composite +0.29% and SP 500 +0,19%.
The situation around European debt crisis is also (finally) President Trichet expressed when he said that European authorities should be strengthened by a power of intervention in the economic policies of countries that have received emergency loan funds and does not fully agreed parameters. The procedure was to these entities should have been modified.
On commodity markets, crude oil on NYMEX is on course $ 100.63 per barrel and gold is the price of $ 1542.10 per troy ounce. The forex cross rates are EUR / USD at 1.4467 limit.
CBOE Volatility Market Index (VIX) is worth $ 17.80, ie $ -0.50, respectively. -2.62%.
Markets are also interesting news to report sales in comparable stores for the month of May (JC Penney, Rite Aid, Limited Brands, Kohl's, Costco, etc.).
For the development of the final balance of the weekly U.S. markets will be crucial, of course, Friday's session with Macro Indicators on the status of jobs in the U.S. industry and the overall unemployment.
---
---
Wall Street: opening 2.6.11
Diskuze a názory
Na dané téma nejsou žádné názory.