---
Natural gas is significantly strengthened this week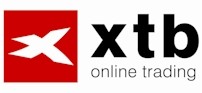 Natural gas prices jumped Thursday to a maximum of ten after the U.S. Energy Agency report showed that inventories grew less than expected. Natural gas with delivery in July on the Nymex exchange strengthened by 16.5 cents, 3.6% to $ 4.794 a million British thermal units and recorded the largest one day rise from 17 of March. Since the beginning of the market is growing by 5.6% this week by 6.1%.
A key factor that affects prices is demand in addition to the weather. Short-term view of the unusual heat wave expected in regions with high consumption, which can result in increased use of air conditioning. NOAA released a report, according to this year's hurricane season in the U.S. very active.
In the medium term to support natural gas in the expected increase in demand and reduced output of oil rigs, than a substantial increase in production in 2012. Expansion of supply in the coming years will reduce dependence on U.S. imports of natural gas.

Global prices react to the increased demand of Japan, due to the earthquake, the subsequent tsunami, which damaged or removed a nuclear power plant on the east island. It is hoped that Japan will replace the loss of power from nuclear power plants paroplynovými. It is now the largest importer of liquefied natural gas in the world. LNG imports in 2010 reached an average of 9 billion cubic feet a day.EIA expects exports to Japan this year will grow by 21% to 1.2 BFC / d
According to EIA data increased supply of natural gas a week to 27 May only by 83 billion cubic feet to 2107 feet and KUB billion deficit to a five-year average spread of 0.7% to 2.0%. Long-term average replenishment in this period amounted to 99 billion cubic feet and a majority consensus expected an increase of 94 billion feet KUB. The current inventory level was 10.1% below last year.

---
---
Zemní plyn tento týden výrazně posílil
Diskuze a názory
Na dané téma nejsou žádné názory.