---
A brief summary of U.S. markets on 06/03/11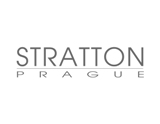 Stock markets in the U.S. continued at Friday's session in unsatisfactory performance and it also has contributed to the end as the 5th losing week in a row.
The main factors that led the markets down macrodata, as well as the direction of monetary policy uncertainty after the Fed QE2 in late June, the debt crisis in the euro area probably towards the next bailout package to Greece and the end of pulses to the corporate sector from the end of the season earnings.
Specific numbers macrodata on Friday was especially bad in nonfarm Payrolls (jobs created in the industry) for May increased by only 54 thousand. When the expectation was 169 thousand. and the overall unemployment rate reached 9.1%, which was also slightly above the market consensus. This confirms the fears of the labor market that have been outlined last Wednesday when ADP Employment. Thus, the direction for Friday was more or less as given.
The suggested scenario has not saved time or a better indicator of the ISM Services, whose value exceeded the expectations of 54.6 points 53.3 points.
Overall, stock indices closed the week on Friday and the following conditions: DJIA 12,151.26 points (-0.8%), Nasdaq Composite 2732.78 points (-1.46%) and SP 500 1300.16 points (-0.97 %). Concord finished all three indices in celotýdenním minus -2.3%.
In terms of sectors fared rather energies that the SP 500 Energy Index outperformed other sectors. Somewhat lagged behind technology, which as a group recorded a weakening by 1.5%.
On commodity markets, NYMEX crude oil for pushing the limit of 100 USD per barrel and gold is the price of 1546 USD per troy ounce. The forex cross rates are EUR / USD at 1.4644 limit.
Macrodata today are not on the agenda no.
Asian trading is limited, because only the index Nikkei Average ended -1.18%, other indices (HangSeng and Shanghai Comp.) In trade.
The Atlanta conference will be held the IMF, which will now U.S. Treasury Secretary Geithner T.. Tomorrow is expected Fed chief Bernanke's speech on matters of monetary policy.
U.S. futures are still in an embryonic stage, when the DJIA is -3 points, Nasdaq 100 +1,75 points and SP 500 -3 points.
---
---
Stručné shrnutí US trhů dne 3.6.11
Diskuze a názory
Na dané téma nejsou žádné názory.